Wall Mounted Drinking Fountains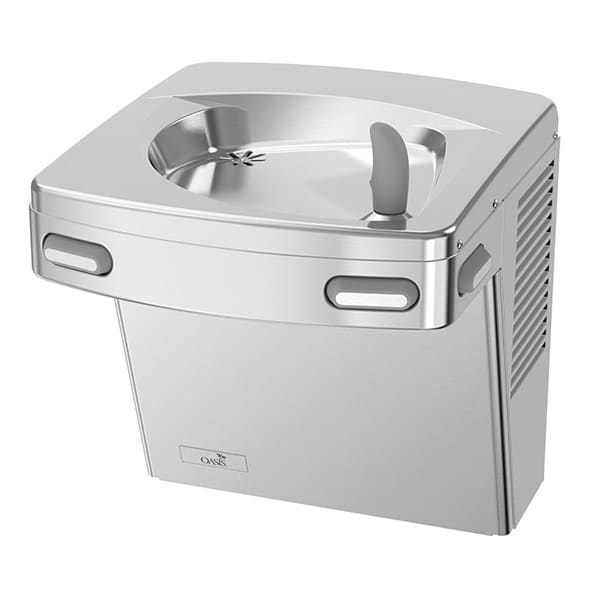 For the best wall mounted drinking fountains in Ireland, look no further. Celtic Water Solutions offers a wide range of high quality, stainless steel wall mounted water fountains.
The Versacooler P8ACY is a high-quality, classic drinking water fountain that supplies refreshing chilled drinking water. This fountain is heavy-duty and reliable, making it suited to all kinds of environments.
The wall-mounted fountain hosts four soft push pads and ensures a smooth flow of water. This unit is suited to all kinds of environments and can be installed at any height, meaning it is perfect for children and disabled users.
This fountain provides a substantial chilled water volume of up to 60 litres per hour. Popularly installed in schools due to its high capacity, reliability, and wheelchair-friendly access. This unit is particularly essential during the summer term thanks to its ability to provide high quantities of freshly chilled water.
The shallow basin is designed to eliminate splashing and standing water, ensuring for smooth delivery of water. The bubbler valve has also been designed to be eco-friendly by reducing wastewater by 50%.
The components contain Freshield, which provides the highest standards of cleanliness. Freshield utilizes a silver-based antimicrobial compound that reduces the growth of micro-organisms and mildew to protect the surfaces from discolouration, odours, and degradation. It also inhibits the growth of bacteria, fungus, mould, and mildew ensuring for optimal hygiene.

Enquire Price

Benefits
Promote water consumption as a healthy beverage
Space-saving and stylish design
Cost-efficient
Eco-friendly
Efficient and easily accessible
High capacity
Low maintenance
Features
Manually Activated Drinking Fountain
Delivers 60 litres of chilled drinking water an hour
Four antimicrobial copper push pad activation
Waterways are lead-free in materials and construction
Stainless steel top
Basin is designed to eliminate splashing and standing water
Water-saver bubbler reduces wastewater by 50%.
Antimicrobial flexible bubbler guard
External stream height adjustment