Pressure Switch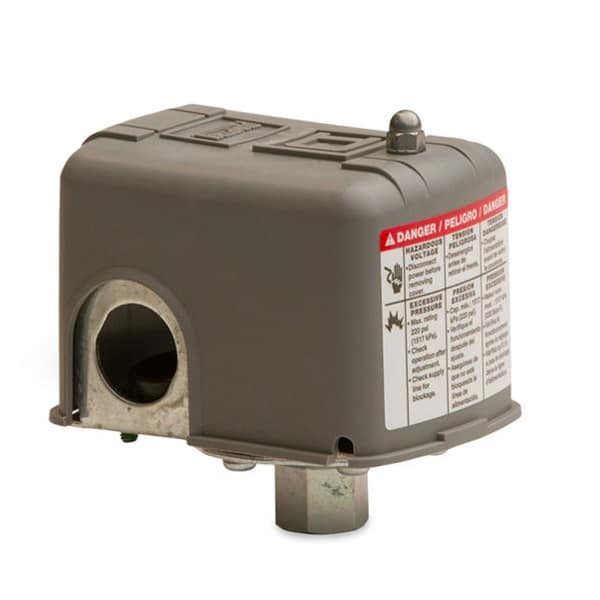 The Schneider Electric, Square D® brand of pressure switches is the most trusted brand in residential, commercial and industrial pumping applications. For over 60 years, Square D pressure switches continue to meet the needs of our customers.
Square D pressure switches provide proven reliability in an easy, simple, compact installation. The universally accepted and recognized design is easy to wire, features drift proof cut-in and cut-out settings, has visible vertical contacts which are easy to inspect.
Consistently recognized as the #1 switch on the market, the century-old Square D brand water pressure switch provides virtually unlimited flexibility and an unmatched level of reliability.
The Square D2 screw pressure switch is used to regulate the cut in and cut out the pressure on a water pump system. It comes with two adjustable internal regulators which can be manually set to alter the cut in and cut out pressure of the system. For use with submersible or above-ground well pumps or as a replacement switch.
Our range of pressure switches has set the standard for reliability, efficiency and durability. They feature rainproof enclosure made from a certified plastic cover to protect against rain and ice formation. There is also a thick zinc coating on the metal frame, therefore they are suitable for outdoor use. Available in a wide range of pressure settings.
Pressure can be manually adjusted
1/4″ female threads
2 adjustable internal regulators
For water supply systems