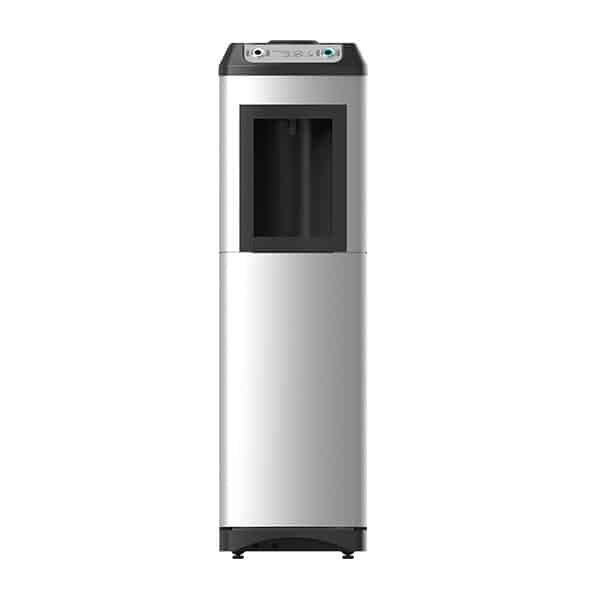 The Kalix Contactless is a fully contactless mains-fed cooler, using advanced infrared sensors for an accessible and hygienic activation. Eliminating the traditional touch-button; Kalix Contactless prevents the cross-contamination of pathogens and viruses.
The intuitive gesture-based activation interface provides users with quick and easy access to refreshing water.
This machine is able to produce up to 240 cups of chilled water per hour thanks to Pressure Vessel Direct Chill technology, making it an ideal water appliance for high usage environments.
The stylish silver and black design looks brilliant in a variety of office environments.
Mechanical auto drain system is another great feature of KaliX water cooler that helps prevent overflowing drip trays.
Key Features

Technical Specifications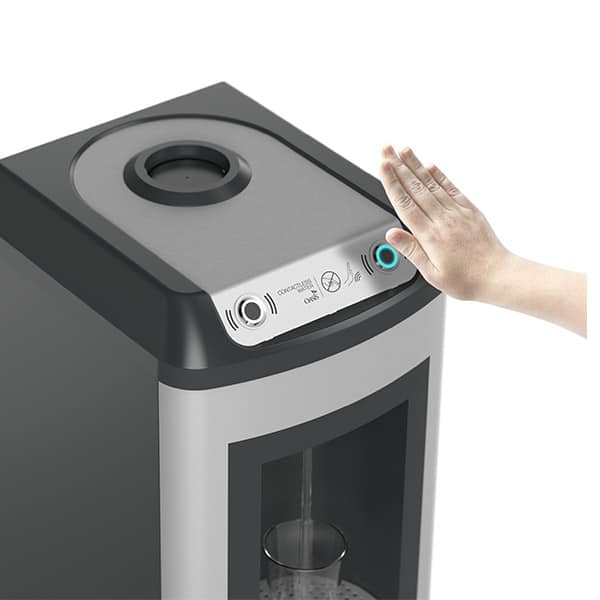 Introduce the ultimate safe & hygienic drinking water experience to your office with this complete touch-free controls.
Spacious water dispensing area allows for bottles and carafes to sit beneath the dispenser with ease and stability.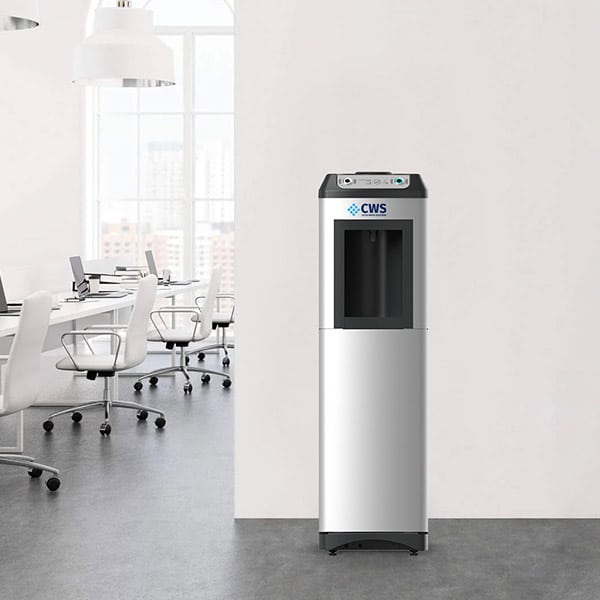 Modern, robust, and stylish addition to any office environment.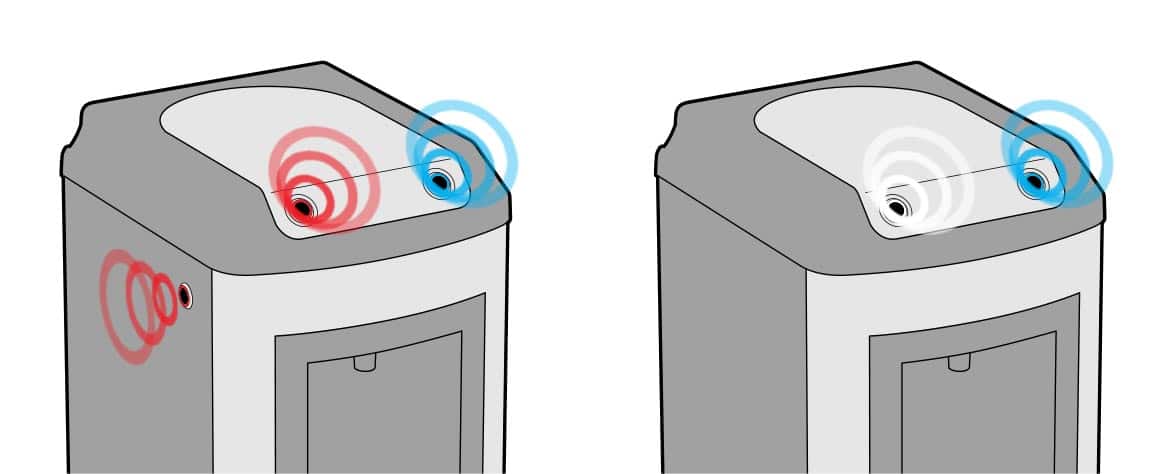 The ultimate 100% hygienic water cooler. This water cooler is equipped with a contactless gesture controlled dispense to reduce the spread of germs, providing safe and hygienic drinking water all day long. The sensors provides a touch-free design meaning that zero hand contact is required to dispense the water, eliminating cross contamination between users, ideal for busy environments.
Dimensions 
320W x 380D x 1120H mm
Water options
Ambient and Cold
Hot and Cold
Weight
Ambient and cold 23.4kg
Hot and cold 24.6kg
Power requirement
50 Hz / 220-240 V
Maximum power consumption
Ambient and cold 100W
Temperature
Chilled 2-10°C
Litres per hour
Chilled 20L
Tank capacity
1.5L
Sensor coverage
Up to 18cm (approx.)
Alcove height
220mm
Need more information or are you looking to get a quote? Contact our team of experts now.