Legionella Risk Assessment & Control
Eliminating the risk of Legionella bacteria in your water systems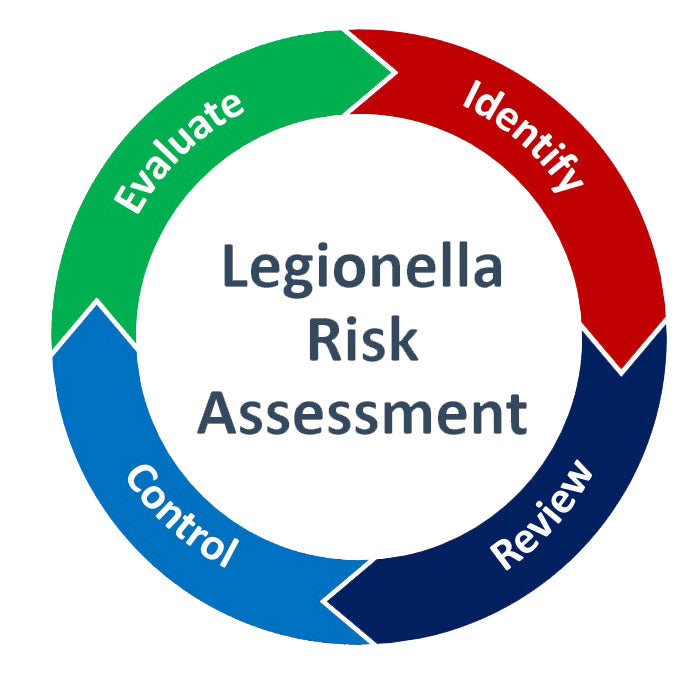 Given the right combination of environmental conditions, any building water system has the potential to become a breeding ground for Legionella bacteria. The health risks associated with legionella are significantly heightened in areas where there is the possibility of breathable water droplets being spread in the form of aerosols.
Outbreaks of legionella have been associated with showerheads, sink faucets, cooling towers, decorative fountains, hot water tanks, evaporative condensers etc.
As someone in control of premises, you have the legal responsibility to ensure that the water systems at your worksite are safe and that you are in compliance with health, safety and environmental regulations. Failure to prevent exposure to legionella bacteria could lead to prosecution, heavy penalties, and damage to business reputation.
However, fulfilling your legal responsibilities for water safety and staying compliant is not hard. You need to engage a competent person to perform risk assessments on your water systems, and work to implement their documented recommendations.

Request a Quote


What to Expect from Legionella Risk Assessment
Celtic Water Solutions provides bespoke legionella risk assessments for a wide range of clients ranging from small residential buildings to large scale industrial sites. No matter the type or size of your water systems, our risk assessors can tackle the work safely and ensure compliance with HPSC's & ACoP L8 guidelines.
Our comprehensive and compliant Legionella risk assessments include identification and evaluation of all potential sources of risk associated with Legionella within your building's water system.
We believe a thorough legionella risk assessment should include the following:
Testing of hot and cold water throughout the building at key points
Survey of any cold water storage tanks and hot water storage vessels
Set up and auditing of site-specific legionella logbooks
Water temperatures taken across the whole site
Flow and stagnation tests
Inspection for aerosol formation hazards
A documented system overview, including pipework schematics and photographic evidence
Summary of findings and recommendations for review
Overall risk score for the premises and recommended review date
Legionella Testing & Sampling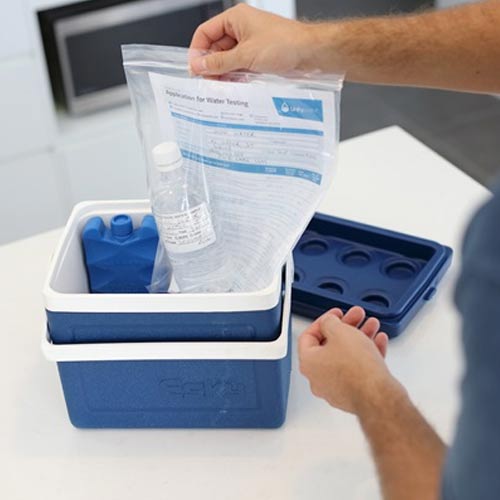 Water testing is the only way to determine whether Legionella is present in a water system. Because of the risks of Legionella exposure, water systems must be regularly tested for the bacteria.
Facilities such as hotels, bars, restaurants, hairdressers, commercial buildings, dental practices, hospitals and care homes should routinely test for legionella bacteria to prevent its growth.
Periodic sampling and testing for the presence of legionella bacteria are necessary to show to regulators and auditors that adequate control is being achieved.
It is recommended to test for legionella bacteria when:
The limits of a control regime, eg temperature or disinfectant concentrations, are not being consistently achieved.
There is a highly vulnerable group of people present on the premises: schools, care homes, hospitals.
A water system is suspected or identified in a case or outbreak of legionellosis
A water system is being treated with biocides and water is stored or distributed at lower temperatures
Celtic Water Solutions offers a comprehensive and affordable legionella water testing service to the retail, commercial and industrial sectors.
Why Choose Celtic Water Solutions for Legionella Risk Assessment?
At Celtic Water Solutions, we aim to make the process of risk assessment as straightforward as possible for you. We'll undertake a thorough check of your property, and explain in plain and simple terms, where any risks lie. Then we'll show you what you need to do to reduce the risk of legionella bacteria in your system.
We understand that no two businesses are the same and deliver a customized service tailored to your business needs. With nearly 2 decades of experience in the water treatment industry, we strive for excellence. Our long list of clients is a testimony to the fact that we deliver what we promise.
All CWS risk assessors are adequately trained and qualified to perform risk assessments. We have designed our legionella risk management programme in strict accordance with recommended practices and guidelines on the control of legionella from the HPSC's 'National Guidelines for the Control of Legionellosis in Ireland 2009', UK HSE's Approved Code of Practice L8 (ACOP L8), HSG274, and BS 8580.
Our recommendations are prioritized which means your money will be spent on high priority actions, thereby eliminating any potential risks going forward.
Kindly contact our office for more information on legionella risk management.
Frequently Asked Questions