Think about the number of times you boil a kettle and how much time you spend waiting for that kettle to boil. Once you discover the advantages of boiling water taps, you'll never want to go back to kettles anymore.
Not only can the boiling tap make tea and coffee in an instant, but it also saves precious kitchen space and it can save you money in the long run – at the same time as being an effortlessly stylish addition to the home. 
Our boiling taps will quite literally change the way you use the heart of the home. Revolutionise the way you cook food, make your favourite hot beverages and wave goodbye to kettles.
Our boiling water taps are available with standard hot and cold water, so you don't need to worry about space for a separate tap.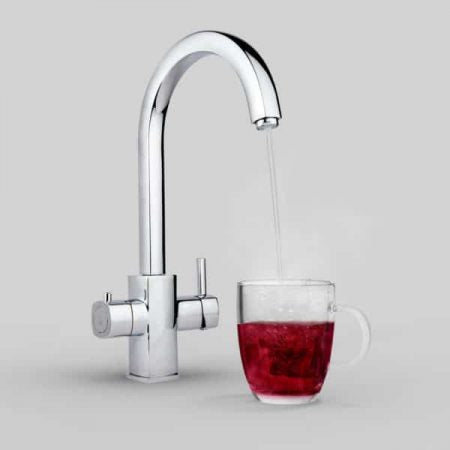 Enjoy an exceptional taste experience with filtered boiling water. A must-have for those who enjoy cooking as well as those avid tea and coffee drinkers.
Use boiling tap to prepare everything from hot beverages, soups, and instant noodles to bringing pans of water for pasta, rice and vegetables to a quick boil. 
Sterilizing containers, degreasing messy tins and filling up hot water bottles would be a piece of cake.
Combine your boiling water tap with a water filter and enjoy the best quality water possible without any fuss. 
Just think of many times you re-boil a kettle. Boiling water taps can improve the practicality of your kitchen allowing you to set the water temperature as high as 98°C.
Our boiling taps dispense hot water instantly, so there's no need to boil a kettle. Boiled water is stored in a hot insulated tank under the kitchen sink that requires a minimum of energy to maintain the temperature.
The cost of using a boiling water tap is just 4.5 cents per day. This could save a ton of money in the long term, particularly for those who regularly boil their kettles. 
Unfortunately, kettles continue to be the cause of many accidents in the kitchen. Tragically, the victims of these accidents are most often small children below the age of 5.
Safety is paramount in a family kitchen, that's why all our boiling water taps feature Child-Safe Spring Lock to ensure you can't accidentally turn on the boiling water when you are just wanting to use the cold water.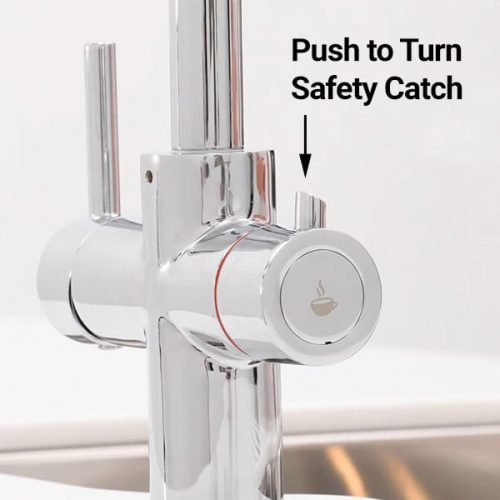 Frequently Asked Questions
Need more information or are you looking to get a quote? Contact our team of experts now.