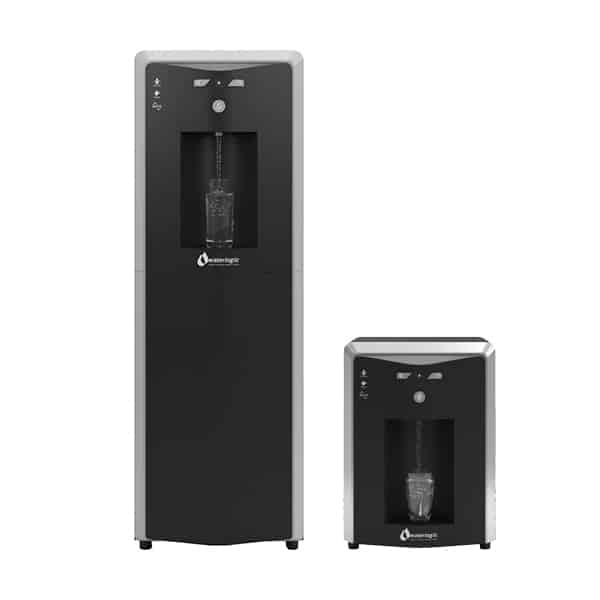 With a choice of hot and cold, or cold and ambient water the Waterlogic WL2 Firewall™ Water Cooler is the preferred solution for any small or medium size workplaces that need a reliable supply of fresh drinking water.
The WL2 Firewall™ uses unique Firewall® UVC technology at the point of dispense to eliminate up to 99.9999% of bacteria, delivering the purest water possible with every cup dispensed. It also features BioCote®, an antimicrobial compound added to key plastic surfaces that protects against microbes and prevents cross contamination.
Along with its great looks, the dispenser is easy to operate and has a large dispensing area suitable for reusable bottles – perfect for areas which need a reliable supply of fresh, purified water.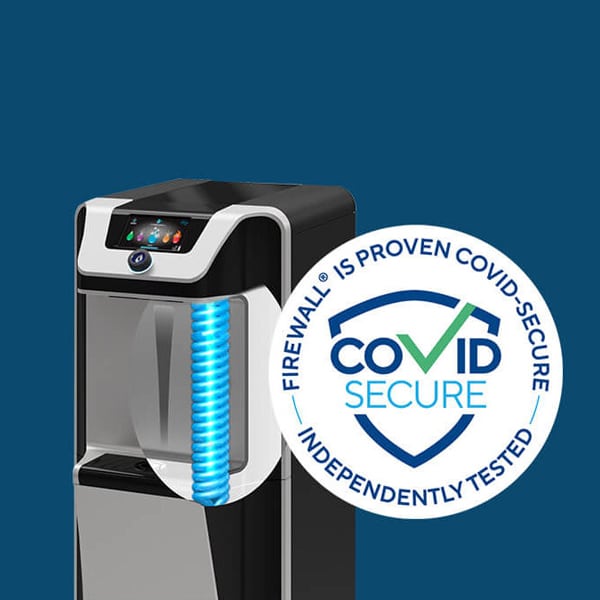 Unrivalled purification with Firewall® Technology
Firewall® safely purifies water up to 99.9999% bacteria-free and 99.99% virus-free.
Technology designed by Waterlogic to deliver fast and comprehensive purification on demand. Firewall's unique double-helix spiral allows water to flow from top to bottom and back, exposing water to UVC radiation for longer than conventional UV solutions. 
Unlike any other mains-fed dispenser, our patented Firewall UVC technology thoroughly purifies water all the way through to the dispensing nozzle. This prevents viruses and bacteria like Legionella, Salmonella, E.coli, Hepatitis and Rotavirus from getting into the system, contaminating your drinking water and causing illness. Certified and approved in over 7,000 independent tests.
Key Features

Technical Specifications
The key surfaces are infused with BioCote®, a silver ion additive able to inhibit microbial growth on the surface of the products helping to reduce unpleasant odours, degradation of key surfaces and the potential for cross-contamination.
Standing out for its streamlined aesthetics, WL2 Firewall blends well with any office environment delivering purified & great tasting water on-demand.
With simple & intuitive interface, water cooler can be activated with conveniently positioned push buttons on top of the machine.
Types Available
Freestanding or Countertop
Water options
Cold & Ambient
Cold & Hot
Dimensions
Freestanding Option - 349 x 363 x 1024 mm (W x D x H)
Countertop Option - 349 x 363 x 473 mm (W x D x H)
Dispensing Height
230 mm
Weight
Countertop Option – 20 to 24 kg
Freestanding Option – 27 to 29 kg
Power requirement
50 Hz/ 220-240 V
Temperature Output
Cold 5°C
Hot 85°C
Need more information or are you looking to get a quote? Contact our team of experts now.