Commercial & Residential Water Tank Cleaning Service
Prevent the proliferation of micro-organisms such as Legionella in water systems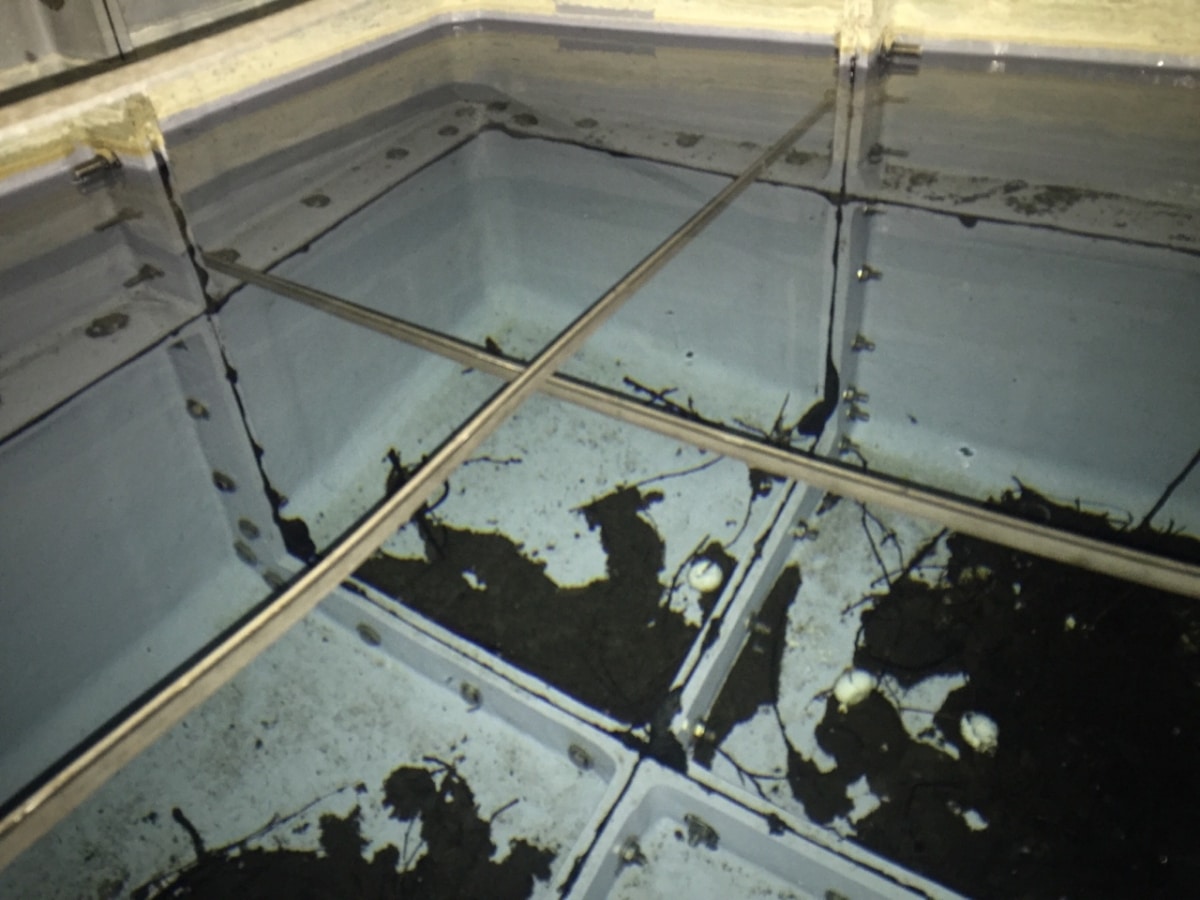 Have you ever noticed dirty water coming out from your tap? While you would've let it run for a while till it clears out, you may not be aware that the same dirty water feeds all hot and cold taps.
Over time, cold water tanks and attic tanks become dirty with debris, limescale, sediments, mould, rust, and corrosion which builds ups a tough residue at the bottom. If your water tank is exposed without a lid, foreign bodies such as spiders, woodlice, and flies could end up being in your storage tank. These unwanted creatures create a perfect breeding ground for bacteria such as Legionella and E.Coli.
Celtic Water Solutions has amassed a wealth of experience on which we are able to draw when tackling a wide variety of challenging jobs for our many clients in Ireland.
Why do you need to clean and disinfect your water tank?
Water tank cleaning is paramount to ensuring hygiene and Legionella control, something to be taken seriously both residentially and commercially. If you are in a business where water is supplied for cooking, drinking or cleaning; it is a legal requirement to comply with Legionella risk assessment. The negative publicity due to health problems from dirty water tanks could pose risk to your business's hard-earned reputation.
A key aspect of the control of Legionella in water systems is to maintain the cleanliness of all water systems. Regular monitoring of hot and cold water storage vessels and their systems is required to identify the presence of calcium carbonate scale, sediment, bio-films and signs of corrosion. Neglected water tanks and systems are high-risk areas for the proliferation of bacteria including Legionella pneumophilia, as they thrive in contaminated or stagnant conditions. When water droplets from these sources are disseminated and breathed in, this can result in the spread of Legionnaires disease.
It is equally important for homes to maintain the cleanliness of their attic tanks. If these tanks are not cleaned regularly, dirt and sediment can impact your pipes, plumbing fixtures and even the water filtration systems you might have in place already.
Why choose Celtic Water Solutions?
CWS offers a range of water tank cleaning services & pipework disinfection. We also offer planned, preventive maintenance programmes designed to control and prevent the proliferation of pathogenic micro-organisms such as Legionella in water systems and other stored supplies.
A regular, comprehensive physical and chemical cleaning of these systems will limit the potential for high bacteria counts and followed by regular monitoring will ensure employers comply with codes of practice, whilst protecting their staff, customers and the public.
With almost 2 decades of experience in the water treatment industry, we are one of the first choices when it comes to water tank cleaning & disinfection anywhere in Ireland. We have our experienced staff in every major county including Dublin, Cork, Galway, Limerick, Wexford, Monaghan, and Sligo. Over the years, we've worked with hundreds of clients in the hospitality, medical, and retail industry.
We have a team of fully trained operatives who can carry out a full deep clean and disinfection of any contaminated water tanks. Our experts will ensure that your water tanks are free from any possible contamination from Legionella or biofilms (known to harbour Legionella).
Our cleaning process:
• Draining and cleaning the tank
• Disinfecting its walls
• Chlorinating the walls
• Refilling the tank after cleaning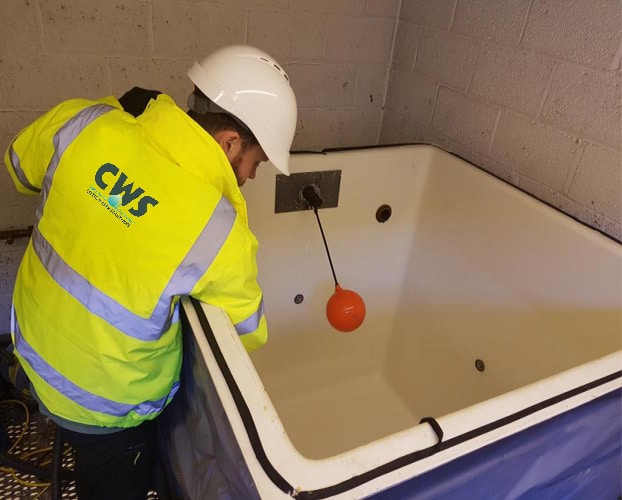 Frequently Asked Questions
Before & After Pictures of Water Tank Cleaning




Are you looking for a water tank cleaning service in Ireland? Look no further, just contact us. We're just a call away!