Water Tank Cleaning & Disinfection
Over time, water tanks become dirty with algae, debris, limescale, sediments, mould, rust, and corrosion which builds up a tough residue at the bottom. This leads to significant deterioration of water quality and if not maintained properly could pose serious health risks.
For businesses, this could lead to non-compliance with Safety, Health and Welfare at Work Act 2005.
Regular physical & chemical cleaning of water tanks is essential to ensure the water inside it stays clean and bacteria-free. It is recommended to get the water tanks inspected & cleaned at least once a year.
Celtic Water Solutions has amassed a wealth of experience on which we are able to draw when tackling a wide variety of challenging jobs for our clients. We offer water tank cleaning & disinfection service for both residential and commercial properties.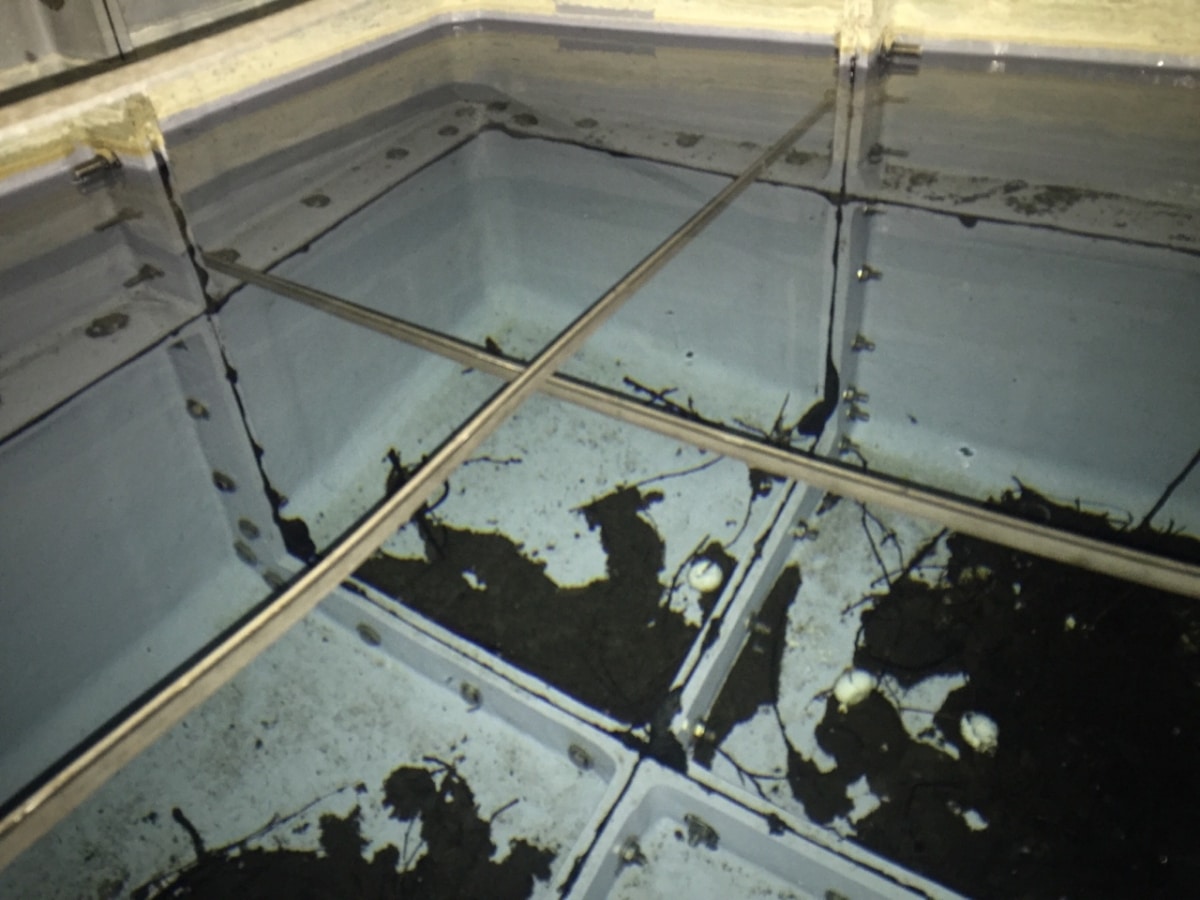 Neglected water tanks are high-risk areas for the growth & proliferation of bacteria including Legionella pneumophilia, as they thrive in contaminated or stagnant conditions. When water droplets from these sources are disseminated and breathed in, this can result in the spread of potentially fatal Legionnaires disease.
Not only does it pose a risk to the health & safety of employees & customers, but it can also invite legal action against your business due to non-compliance with health & safety laws. If you are a business, it is a legal requirement to have an updated legionella risk assessment for each of your sites.
A key aspect of the control of Legionella in water systems is to maintain the cleanliness of all water systems. Regular monitoring of hot and cold water storage vessels and their systems is required to identify the presence of limescale, sediment, bio-films, corrosion, or anything that could lead to the growth of bacteria.
Our team cleans cold water storage tanks, GRP tanks, sectional tanks etc. for a wide range of businesses across multiple industries.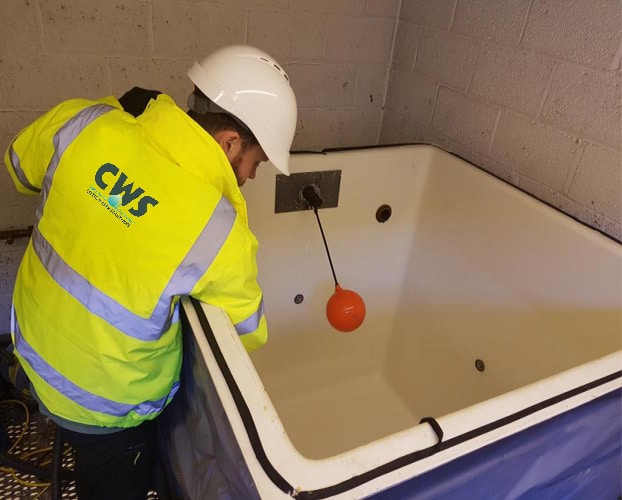 It is equally important for homes to maintain the cleanliness of their attic tanks. If these tanks are not cleaned regularly, dirt and sediment can impact the pipes, plumbing fixtures and performance of installed water filtration systems.
If your attic tank is exposed without a lid, foreign bodies such as spiders, woodlice, and flies could end up being in your tank. These unwanted creatures create a perfect breeding ground for bacteria such as Legionella and E.Coli.
Therefore, domestic water tanks should be inspected regularly and cleaned when deemed necessary.
Our team offers physical cleaning & chlorination for domestic water tanks supporting homeowners to improve the water quality. We can also supply a lid to prevent unwanted creatures and debris from getting into the attic tank.
Check out the Before & After cleaning images to see the difference yourself.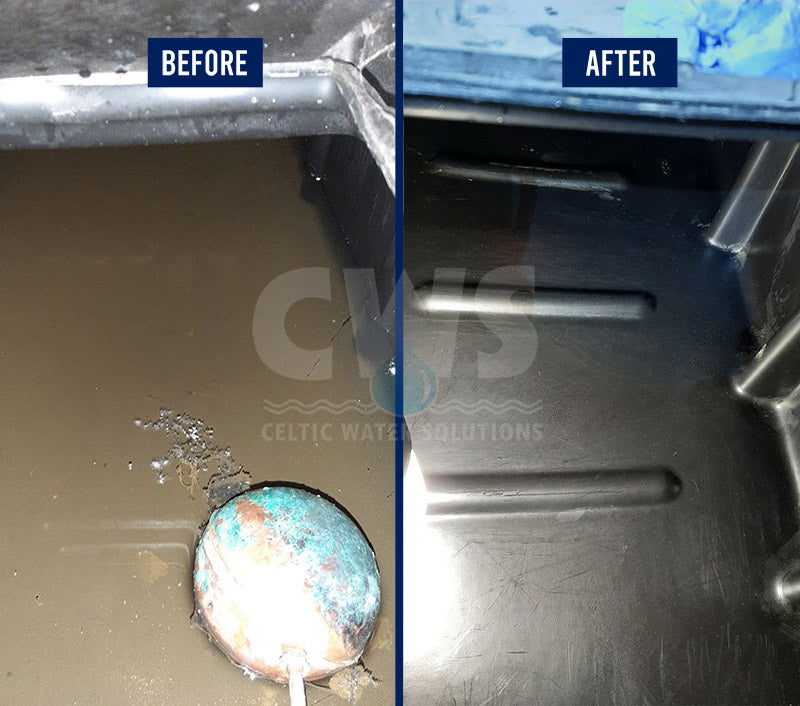 Why Choose Celtic Water Solutions?
With almost 2 decades of experience in the water treatment industry, CWS is one of the first choices when it comes to water tank cleaning anywhere in Ireland.
We support businesses and homeowners to maintain high levels of water hygiene with our comprehensive water tank cleaning & pipework disinfection services.
Our planned preventive maintenance programme is designed to prevent & control the proliferation of pathogenic micro-organisms such as Legionella in water systems and other stored supplies.
We have our experienced staff in every major county including Dublin, Cork, Galway, and Limerick. Hundreds of clients across a wide range of industries such as hospitality, healthcare, retail industry, facilities management, and others trust us for water safety compliance.
Our tank cleaning services are delivered in accordance with HPSC National Guidelines for the Control of Legionellosis in Ireland, ACOP L8, and HSG 274 Part 2.
Our cleaning process:
Draining and cleaning the tank
Disinfection & chlorination
Refilling the tank after cleaning
Temperature checks
Are you looking for a water tank cleaning service in Ireland?
Look no further, just contact us. We're just a call away!
Frequently Asked Questions