Clack has become one of the most popular choices in water softeners in Ireland in recent times due to its proven track record in providing soft water using reliable technology.
Clack's digital technology and smart operating principles ensure 100% limescale removal with low running costs. Clack Water Softeners are built using quality components, have a simple design and leading technology for continued soft water for years to come.
Perfect for the average-sized family, the Clack Water Softener can easily cater up to 4-10 people household. This is a metered or "volumetric" water softener designed to measure water flow and optimize water and salt use making it the most reliable and efficient of any water softener on the market today.
The Clack Corporation has been in business for over 70 years and has grown to be a world leader in the manufacturing of water softeners for both the domestic and commercial markets. They deployed the expertise which they had developed in the plastic moulding and water treatment industries which catapulted them to the forefront of the water softening market.
Clack has been found to outperform other leading US brands of water softeners and without a doubt are far superior to other lower-cost Asian, or European brands of water softeners.
Clack strives to incorporate innovation into their products, which shows in some of the features in their water softeners. Greater control of water flow, automation of the softening process and timer controls make Clack products user friendly in many ways, which adds to the appeal of their water softeners.
Clack has dominated the Irish market since the early 2000s. Over the years, Clack has built their reputation off the back of the superior effectiveness and quality of its control valves. By backing them with a 10-year warranty, Clack sends a clear message of their faith in the quality of these valves.
Clack WS1 CI Water Softening Valve
Clack's WS1 Automatic valve is a state of the art control head designed for residential and commercial applications requiring flow rates up to 27 GPM (6.1 M3/hr). It has a backwash ability capable of servicing up to 22″ diameter tanks.
This provides water treatment professionals with a great deal of flexibility in system design and greatly reduces inventory requirements.
The valve acts as a primary centre that directs and regulates all cycles of water softening or filtration. It can be set to perform downflow regeneration or simply backwash and rinse.
The valve comes in different program versions and is controlled by a solid-state microprocessor with a front panel setting and screen display.
Certifications: NSF, Water Quality Association Gold Seal
Features of Clack WS1 CI Control Valves
Solid-state microprocessor with easy access front panel settings
Four methods to initiate regeneration; meter immediate, meter delayed, time clock delayed or pressure differential Program in ppm, French degrees, German degrees, or cubic meters
Fully programmable regeneration cycle sequence (maximum 9)
Programmable regeneration cycle times
Days override feature; 1-28 days available
Backwash and brining ability to 22″ diameter tanks
Downflow/up-flow regeneration
Stores system configuration and operation data in nonvolatile memory
Coin Cell Lithium battery back-up with a 24 hour carryover
12-volt output AC Adapter provides safe and easy installation
Control valve design provides optimum service and backwash rates
Treated water regenerant refill
Mixing valve option available
Low salt alarm
24-hour clock
Reliable and proven DC drive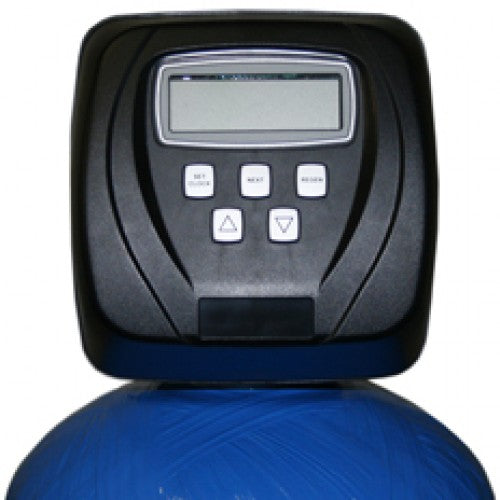 Similar to your internet search history the Clack valve keeps a history of your water usage over a 63 day period. From this information, it will recognize a pattern of when you require the most water, based on this pattern the unit will ensure you have enough soft water every time and won't regenerate too early. This ensures maximum efficiency as the softener will use less salt and less water.
CWS Clack Water Softeners
Celtic Water Solutions specializes in the supply and installation of water softeners and are one of the main Clack distributors in the country.
We have expert knowledge when it comes to water softeners and continuously provide in-depth training regularly to all our employees, who in turn can share this knowledge with you, our customers.
Depending on your water source and amount of hardness in water, we can suggest you the best water softeners that will eliminate all limescale from your house and provide soft water all year long regardless of water demand.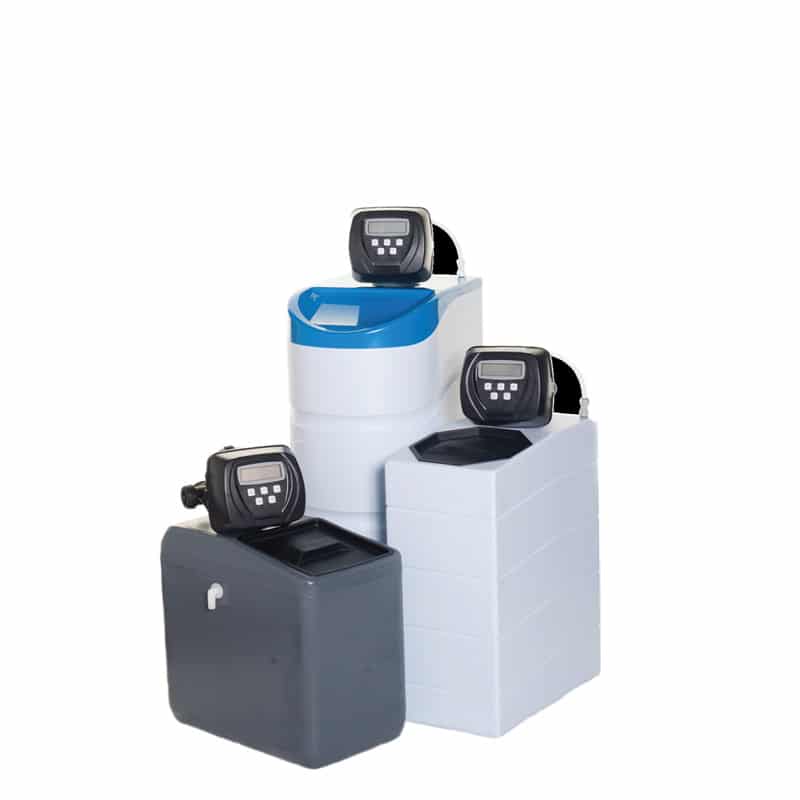 CWS Clack Cabinet Water Softener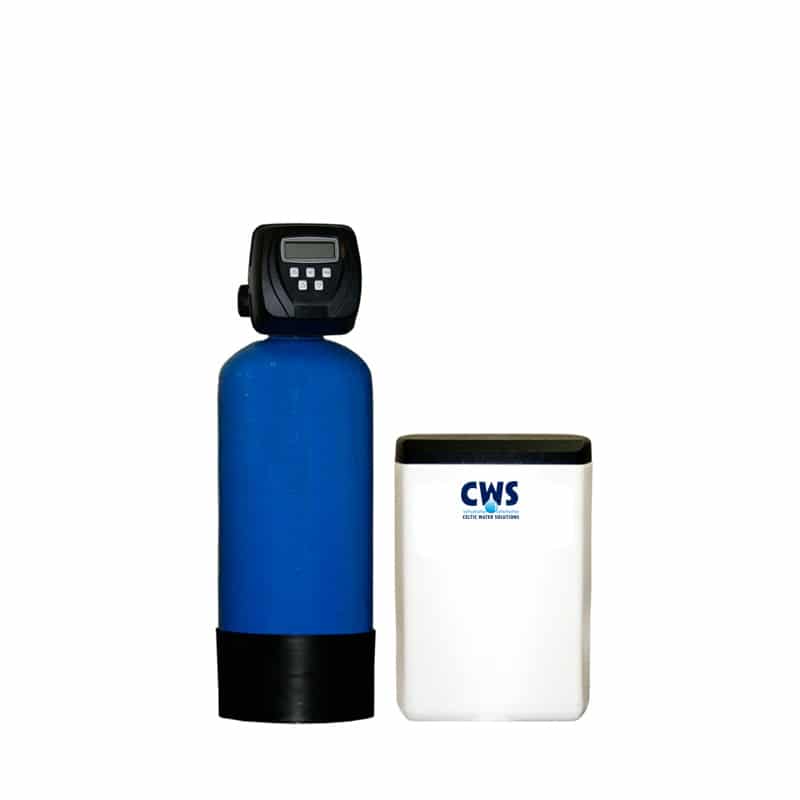 CWS 10x24 Clack Water Softener
CWS 10x35 Clack Water Softener
CWS 10x44 Clack Water Softener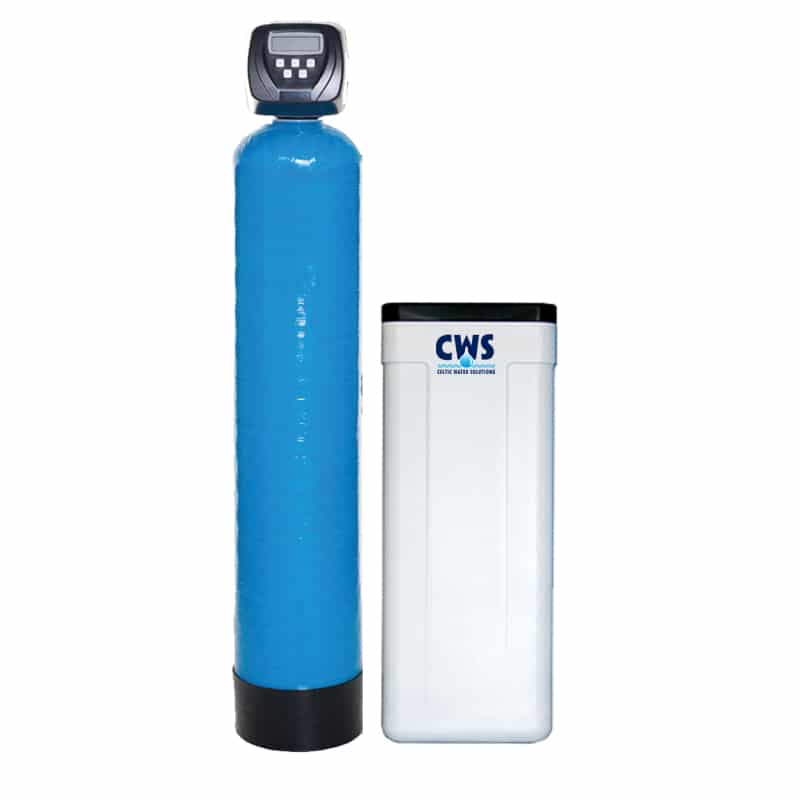 CWS 10x54 Clack Water Softener