Water Hygiene Services
Cleanliness, water quality and microbiological control are critical to keeping engineered water systems safe. Failure to properly manage building water systems can jeopardize the health of building occupants and visitors by creating conditions leading to bacterial contamination.
Celtic Water Solutions offers tailored water hygiene services to help your business reduce the health risks of waterborne bacteria by identifying & accessing risks, developing action plans and remedial actions if needed. With periodic reviews and reassessment of identified risks, we enable you to maintain a healthy environment for your employees, clients, and the general public.
What sets up apart from our competition is our people who are highly competent and have years of experience working in several industrial sectors.
At our heart, we aim to help our clients understand their legal obligations, implement safe operating procedures and control risks so that they are safe in the knowledge that they will be fully compliant with the law.
Our Services
Legionella Risk Assessments
Employers or someone in control of premises, including landlords, must take appropriate steps to identify and remove or reduce the risk of exposure to Legionella. As a minimum, they are required to hold an up to date legionella risk assessment to comply with Health & Safety Act 2005.
We offer suitable & sufficient risk assessments to help our clients fulfil their legal obligations relating to legionella effectively. Our risk assessment provides our clients with detailed reports including a list of identified risks, remedial actions required to manage those risks, asset registers, logbooks, schematics, legionella control plan, and access to our online portal.
Our risk assessments are designed in accordance with HPSC's and ACOP L8 guidelines.
Water Sampling & Analysis
Celtic Water Solutions uses an INAB-accredited laboratory to offer water sampling and microbiological analysis services. This includes samples collected by a qualified technician, safe transportation to avoid contaminants and accurate reporting of results.
The most common contaminants we check for are Legionella, TVC, E.Coli, Coliforms and Pseudomonas. Our consultants can advise as to the frequency of sampling, the location and/or the type of analysis required. Our water sampling service is offered as a standalone service or as a part of our monitoring programme.
Monitoring & Inspection Programmes
After a legionella risk assessment is completed, a written control scheme must be prepared to manage & control risks identified by risk assessment.
We offer water monitoring services to clients operating single or multiple sites that identify the chosen control measure and how this will be actioned and implemented.
Our monitoring programmes include assigning responsibilities, temperature monitoring of all hot & cold water systems, an inspection of calorifiers, flushing of little-used outlets, microbiological testing, showerhead cleaning, record keeping and much more.
Remedial Works
In addition to carrying out a risk assessment and monitoring of water systems, it may be necessary to take remedial actions to the water systems to manage & control the risk of legionella growth.
Our team of qualified technicians are qualified and experienced in hot and cold water systems upgrades, removal of flexi hoses, pipework modifications (dead leg removal), cleaning & servicing of assets such as TMVs, pre-commissioning cleaning and much more.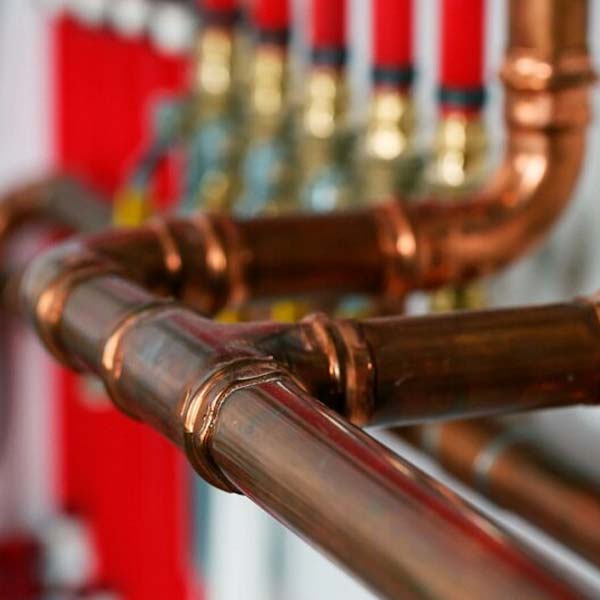 Disinfection & Chlorination
Disinfection of water storage tanks and pipework must be done when they are commissioned and also as a part of ongoing servicing of existing building systems.
We recommend disinfection in situations where extension or alterations have been carried out to water systems, contamination is expected or found, water sampling shows positive contamination or the water system is not used for a prolonged period and has not been flushed.
We use various methods of cleaning which include chemical and thermal disinfection to keep water systems safe.
Water Tank Maintenance & Cleaning
Neglected & dirty water storage tanks can lead to a significant deterioration in water quality standards. More importantly, such conditions can provide a perfect breeding ground for bacteria such as legionella & E.Coli and expose your business to possible legal action.
Building managers all over Ireland trust Celtic Water Solutions for water tank maintenance services. We regularly inspect cold storage tanks as part of our legionella monitoring programme which includes internal and external inspections, physically cleaning & disinfection using high-quality chemicals.
Why Choose Celtic Water Solutions?
Celtic Water Solutions offers a full range of services that give our clients the peace of mind that they comply with legislative standards and codes of practice.
Drawing on our wealth of experience in the water treatment industry, we work alongside building managers to create bespoke maintenance programmes that evidence water quality and ensure compliance with current legislative and regulatory requirements.
We pride ourselves on utilising the expertise of our staff and our ability to understand the client's requirements whilst delivering cost-effective solutions and maintaining an enjoyable working environment.
Commitment to excellence combined with the right attitude allows us to consistently meet the highest standards while working on our projects.
For more information on our water hygiene services, feel free to reach out to our team.