Oasis ONYX Countertop Water Cooler
Some water dispensers can often take up a lot of space. Let us introduce you to the Oasis Onyx Countertop cooler. It sits right on your counter, has a sleek and modern design, and can incorporate well in your home kitchen or at the office.
Don't let the fabulous look and compact size of this cooler fool you. There's so much more to it. It hooks right up to your water supply providing a glass of hot or cold water at your will without worrying about water deliveries or where to store unattractive water bottles. Not only does it provide clean and filtered water on the go, it saves you a ton of money compared to bottled water coolers.
The removable drip tray and easy-to-maintain body make it one of the best water dispensers even for the busiest offices.
Benefits of ONYX Water Cooler
Unlimited supply of drinking water at demand
No need to worry about refilling it
Eliminates large water bottles & frees up storage space
Simple and easy to maintain
Saves you lot of money
Ideal for workplaces with high water consumption
Compact design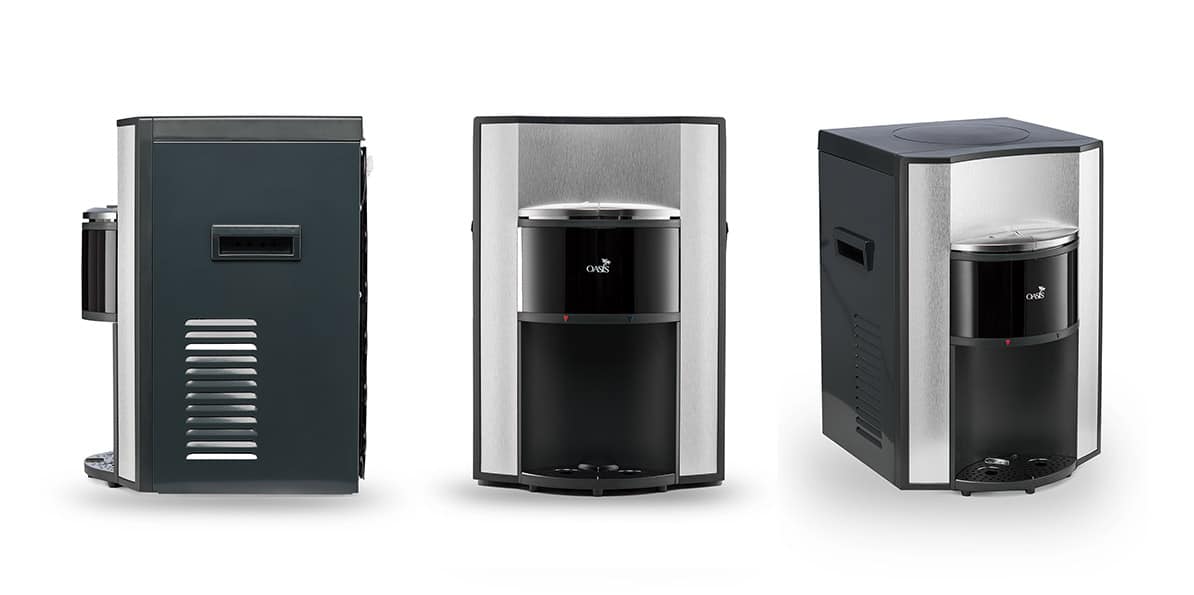 Features
Available in Hot & Cold, or Cold & Ambient temperatures.
Modern high-end appearance, compact design.
Fixed stainless steel reservoir.
Brushed aluminium trim, & large drip tray.
Electronic taps, with safety lock on hot tap.
Integrated side handles for easy carrying.
LED night light