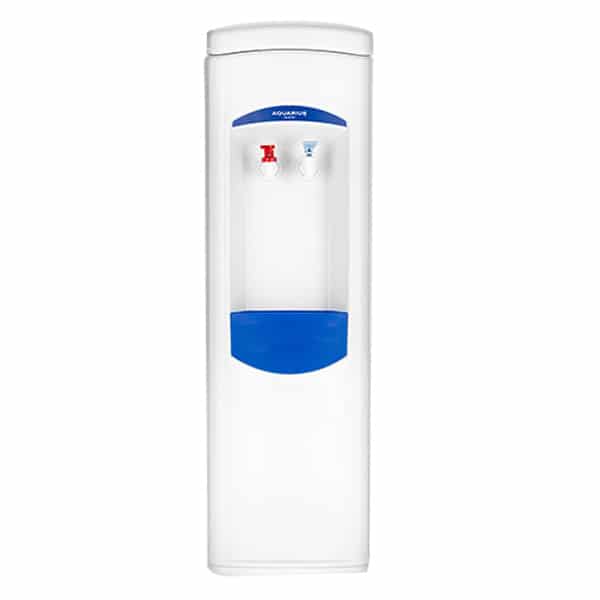 Oasis Aquarius Water Cooler
The Aquarius offers superior functionality and advantages at the most competitive price. With its "inside-out" cooling probe, you get better cooling efficiency and great performance. The Aquarius mains fed cooler dispenses up to 8 litres of both chilled and ambient temperature water every hour. This means your whole staff can enjoy chilled drinking water anytime.
The self supporting cooler chassis can be quickly and easily removed from the cabinet to simplify the maintenance and servicing process
The Aquarius free standing cooler is made from one-piece scratch resistant plastic which prevents damage and blends well with any office interior. As the water cooler is compact, standing less than a meter tall, makes it easy to store it in locations where space is of a premium.
Inside-Out cooling probe
Efficient and proven technology
Great quality-performance-price ratio
High cooling capacity
Easy to sanitise.
Tough, durable, and scratch resistant
Easy to clean.
Driptray is dishwasher safe.
Need more information or are you looking to get a quote? Contact our team of experts now.