Single Lever Taps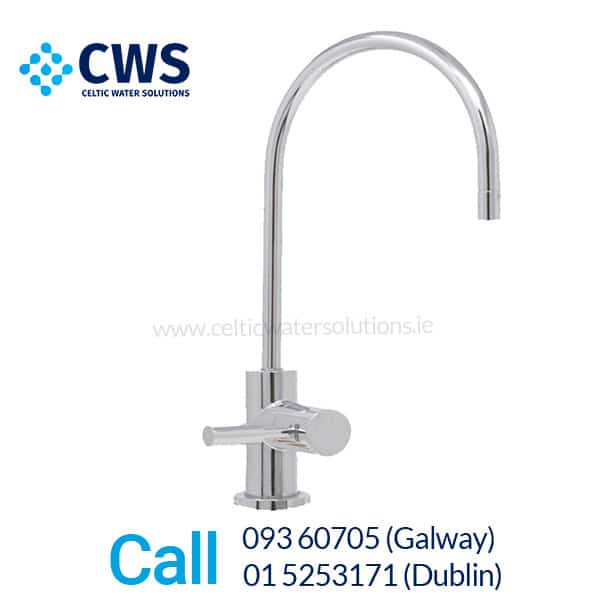 Doulton Superior Pillar Tap
Stylish Doulton swan neck LED dedicated drinking water tap that glows red when your filter needs to be changed. The LED timer indicator is insulated and protected. The long reach spout comes with a ceramic Disk valve.
Hike Metal-Free Tap
A chrome (shiny) metal-free one-way tap with fittings. Water doesn't come into contact with metal – it's protected against the formation of pollution.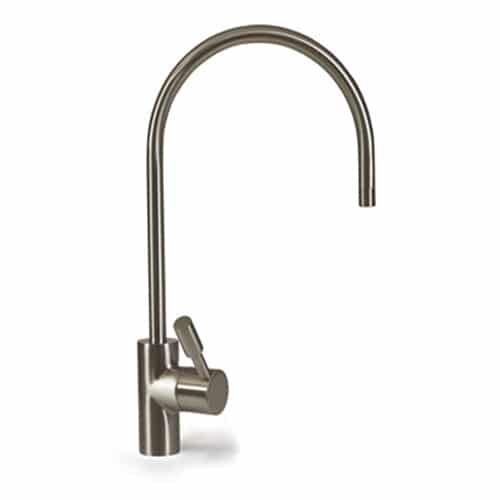 Robin Metal-Free Tap
The Robin Water Filter Tap is a metal free, very high quality, well-constructed stainless steel water filter tap.This faucet is a very high quality and elegant looking water filter tap that would be suitable for any kitchen.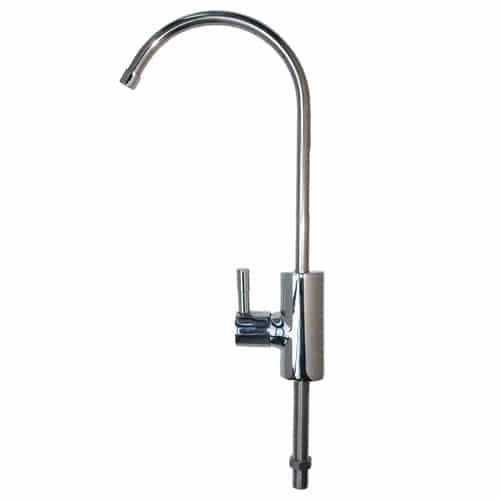 Mini Robin Metal-Free Tap
A simple, pleasing, well designed "brushed steel" filter tap, using ceramic disc technology for smooth operation. This simple tap will enhance any worktop or sink
Available in: Chrome & Brushed Steel
Replacement Reverse Osmosis Tap
This tap is usually placed one side or the other of your main kitchen sink tap and is used to supply your safe, clean drinking water. This is the tap that comes with all our drinking units as standard. It is stronger and more hygienic than the standard taps which have plastic parts.