Single Lever Taps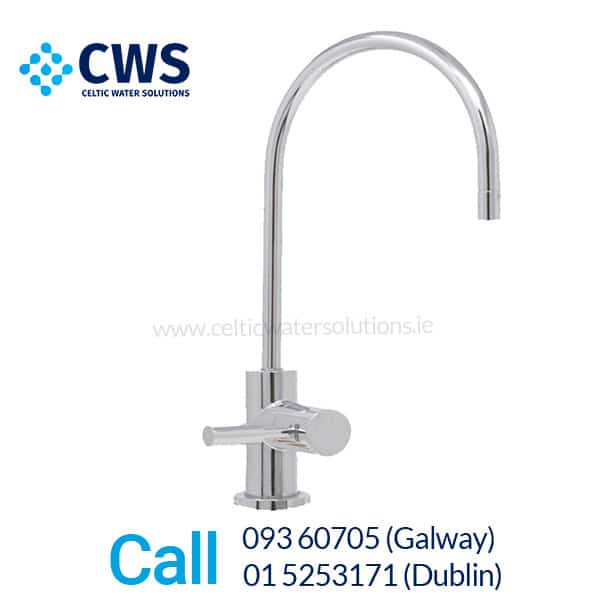 Doulton Superior Pillar Tap
Stylish Doulton swan neck LED dedicated drinking water tap that glows red when your filter needs to be changed. The LED timer indicator is insulated and protected. The long reach spout comes with a ceramic Disk valve.
Hike Tap
Hike is a very beautiful and elegant tap with shiny chrome finish and ceramic valve. The pipes are made up with food grade plastic material which ensures protection from heavy metals. The taps come with 1/4″ tube connection.
Hike Metal-Free Tap
Hike metal free tap is an NSF certified plastic-coated kitchen faucet that prevents water contamination through metal. The water coming out of the tap maintains its purity as it doesn't get in contact with metals such as nickel and cadmium. The faucet is engineered to last a long time complying with highest standards of quality.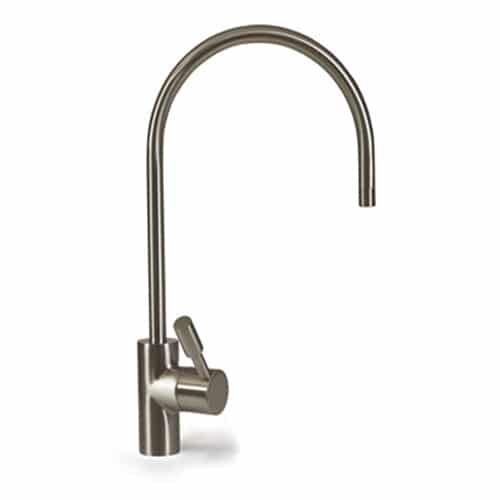 Robin Tap
Robin is a very high quality and well-constructed water filter tap with ceramic valve. This elegant looking water filter tap would be a beautiful addition to any kitchen. The taps come with 1/4″ tube connection.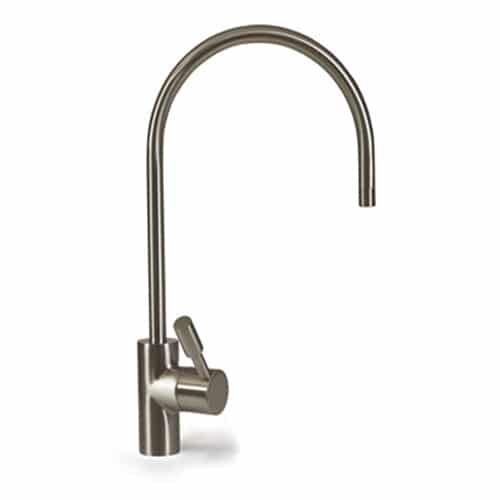 Robin Metal-Free Tap
This tap is made with an NSF-certified plastic coating, which isolates water from the metallic parts, thus preventing contamination. The pipes for the Robin metal free tap are made from food-grade plastic materials. The faucet is made of long-lasting durable metal and the valve is made of food-grade plastics.

Buy Now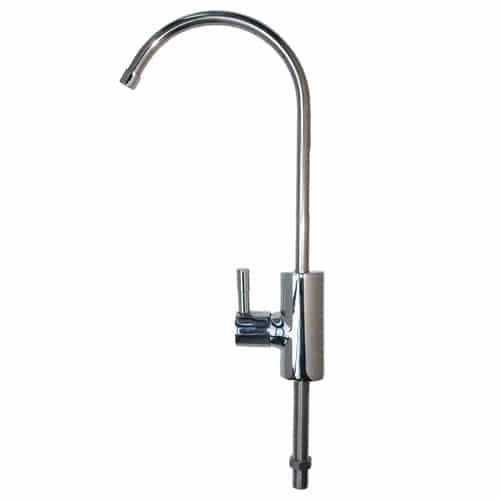 Mini Robin Metal-Free Tap
A simple, pleasing, well designed "brushed steel" filter tap, using ceramic disc technology for smooth operation. This simple tap will enhance any worktop or sink.

Available in: Chrome & Brushed Steel
Copenhague Tap
Copenhague tap is a special low height faucet for places that request it. It is shorter than most taps and has a linear design rather than conventional swan-neck design. Available in shiny chrome finish, Copenhague is a perfect addition to any kitchen with little space.

Buy Now
Oslo Tap
Oslo is a beautiful and sleek 1-way tap used with reverse osmosis systems. The tap comes with a chromed ceramic valve with shiny chrome finish. For houseowners that demand style without spending too much, Oslo is just for you.

Buy Now
Store Tap
This tap is usually placed one side or the other of your main kitchen sink tap and is used to supply your safe, clean drinking water. This is the tap that comes with all our drinking units as standard. It is stronger and more hygienic than the standard taps which have plastic parts.