Reliable & high performance reverse osmosis filter systems
Water has unseen impurities in the form of bacteria, viruses, cysts, minerals, and other contaminants which make it unfit for drinking. Often the water is treated with fluoride and chlorine which removes most of these impurities leaving a noticeable taste and odour to the tap water. While it is a common problem for most households, it doesn't make the most appealing way to quench your thirst. 
With an increasing number of problems in drinking water reported in Ireland every year, it becomes essential to improve the water quality in your home.
Technologically Advanced RO Systems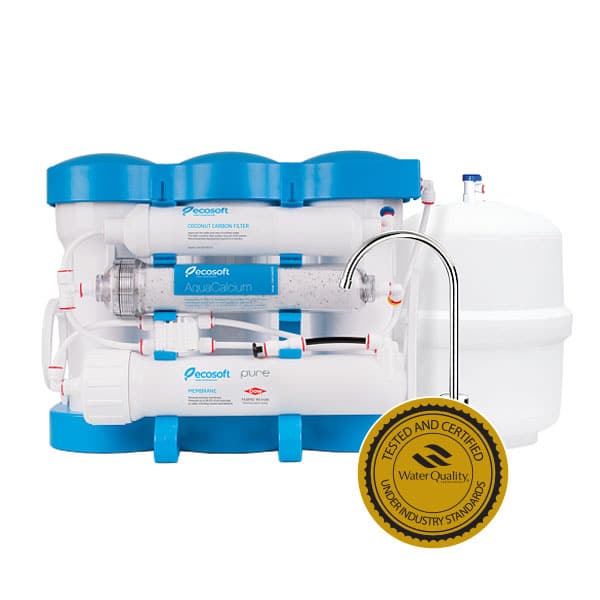 Ecosoft AquaCalcium Reverse Osmosis
Ecosoft P'URE AquaCalcium is an excellent 6 stage reverse osmosis system that leaves no chance for bacterial contamination. The special AquaCalcium filter adds back calcium to water for that perfect tasting drinking water.
Stella Reverse Osmosis System
The Stella RO Unit is a superb quality 5 stage water filter system, offering the very best in water filtration, perfect for cooking and washing fruit, making coffee or tea, preparing feeding bottles and much, much more.
Culligan Aqua Cleer Slim Reverse Osmosis
Culligan Aqua-Cleer Slim is an innovative direct flow RO system delivering upto 1 litres per minute of filtered water on demand. With compact design & no storage tank, it leaves maximum space under the kitchen sink.
Cryptosporidium Bacteria
99%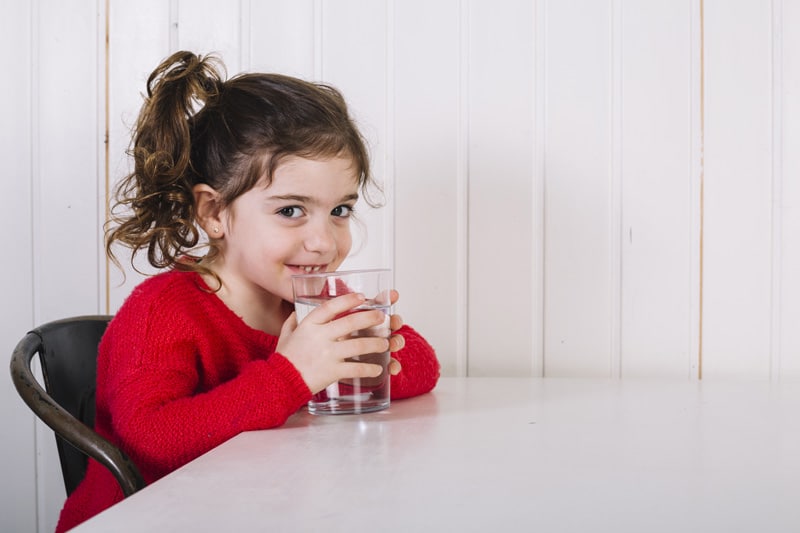 Enjoy Benefits of Reverse Osmosis Water
CWS reverse osmosis systems remove 99.9% contaminants found in tap water and deliver better, healthier water for your whole family to enjoy.
Multi-stage filtration that effectively removes chlorine, fluoride, bad taste, odour, organic compounds, cysts, and much more.
Unlimited great tasting filtered drinking water straight from the tap
Improved taste of food, tea, coffee, soups and everything that uses water
Space-saving design that fits easily under a kitchen sink
Advanced filtration for specific water problems such as reducing lead, chlorine and arsenic.
Perfect quality water for babies milk formula
Cost-effective, the daily cost of bottled water will no longer be a concern
All plastic bottles have to go somewhere. But many types of plastic cannot be recycled, and takes years to decompose. Single-use plastic bottles often end up in landfills or ocean beds, thus damaging the environment.
You may be shocked to know Ireland is the top producer of plastic waste in Europe; generating an average of 61kgs per person every year – almost double what the UK produces.
Filtered water is a simple and effective way to begin eliminating single-use plastic from the environment. Using filtered water means that much less plastic ends up in landfills to pollute the planet and fewer fossil fuels are utilized in the production of plastic bottles.
Be the change and do your part to help the environment.
Buying bottled water is like pouring money down the drain. In fact it is nearly 2000 times the price of tap water.
Ditch the cost of buying single-use water bottles every week by switching to filtered water. Great tasting water from CWS reverse osmosis systems cost just 2c/litre which means you'll be saving more than €600 every year on bottled water.
Filtering your drinking water with high-quality RO systems from Celtic Water Solutions can do more than save you hundreds of euros in bottled water costs, it can also guarantee pure, clean drinking water for you and your family.
Easy Maintenance and Service
Keep your drinking water system in top-notch condition by changing the filters periodically. That's the only ongoing cost associated with an RO unit.
An average family of 4-6 members with average drinking water use can expect the filters to last approximately nine months to one year.
Our service team will contact you when your service falls due, so you never miss a service.
Why Choose Celtic Water Solutions for Reverse Osmosis Filtration Systems?
After many years selling RO Systems, we have listened to what our clients have relayed to us and what they felt was the most important thing in their eyes. We have obtained a clear and understandable message: Quality, Reliability and Efficiency. Our commitment is to continue supplying the best water filters, at the right price with an excellent service.
We are increasing our range of RO filters systems, to offer the ultimate selection of water filters to customers who are ready to invest in a kitchen appliance combining high water treatment performance, long durability and modern design.
Frequently Asked Questions