Pressure Booster Pumps & Tanks
There are many reasons for experiencing low water pressure problems including high demand, location and shared supply.  If you are experiencing low water pressure, a water pressure booster pump can provide the most immediate and cost-efficient solution. It will help to increase the water pressure in your system, thereby increasing the water flow from your taps and shower.
Pressure boosting systems generally consist of one or more pumps which are installed in a booster system to increase the pressure in a system to a certain point independent of flow and inlet pressure.
Whether you need to increase mains water pressure or pressurize your private water supply, we have the solution. Our product range includes everything from single self-priming pumps to multi-pump booster sets and state of the art all-in-one pressure boosting systems.
How are Booster Pumps used?
Booster pumps increase low water flow in water systems or industrial equipment and transport water from a lake, pond, or storage tank for use in a home or commercial building. A household that doesn't receive enough pressure from the public water supply would need a pump to increase low water pressure. A hotel would require a large commercial booster pump to send water all the way to the top story.
If you own a commercial property such as a hotel, B&B or a high-rise building where the water pressure is not performing as you would expect, you may need to consider giving it a boost with a specially designed cold water booster set.
A booster pump is also used to re-pressurize water from a storage tank and send it to a faucet or throughout a home. In a rain harvesting system, for example, water collects in a storage tank. In order to use it to flush toilets or wash laundry, the water must be pumped out of the tank and into the house. You would use a booster pump to move the water.
All booster pumps will have to be fitted after a break tank (or be a combined unit) so that the water bylaws are upheld, meaning that they are not designed to pump directly from the mains.
Our Range of Pressure Boosters
At Celtic Water Solutions, we understand every building is unique, so we supply water booster kits to meet your exact requirements for a guaranteed pressure boost when you need it. Installation is simple and we'll provide support and guidance to make things even easier.
All our water pressure booster pumps are designed and built to the very highest standards, with high-quality stainless steel materials for efficiency, sustained performance levels and long working life.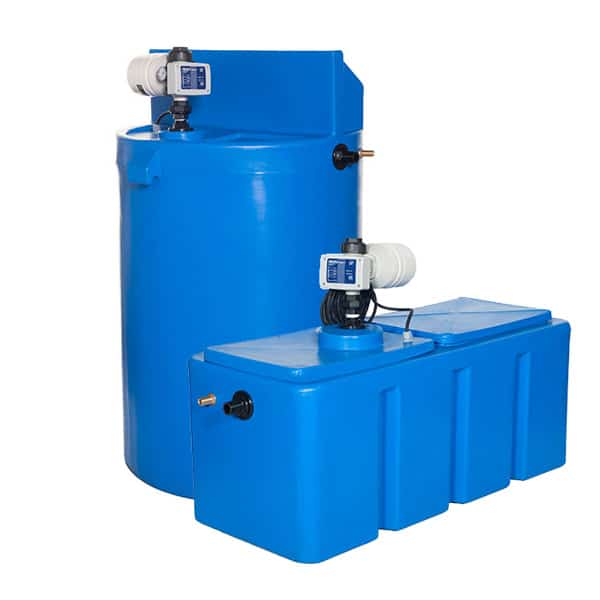 All in One Water Pressure Boosters
We stock self-contained cold water booster sets specifically designed for use in domestic and light commercial applications where existing water pressure and flow is insufficient to meet demand.
Our pre-assembled, easy to install booster pump & tank sets will increase water pressure around most properties. They are electronically controlled through a flow switch unit which starts and stops the pump automatically when a tap is opened and closed.
Home booster sets can be provided with either fixed or variable speed depending on the application.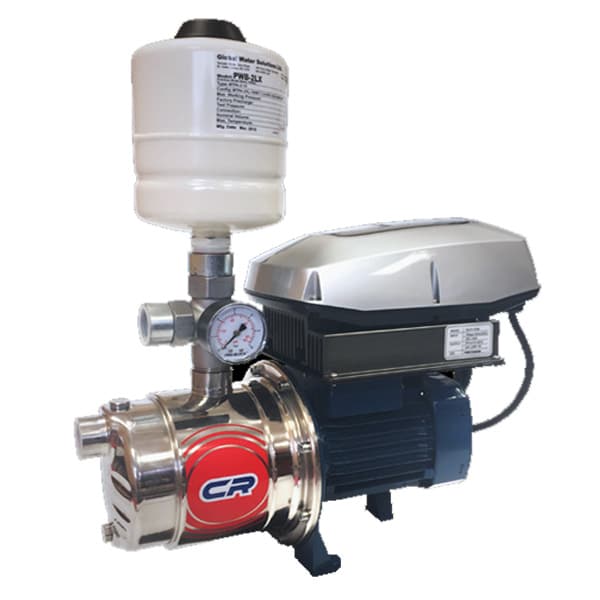 Multi-Stage Centrifugal Pump
The CRm 80 Multi-Stage Centrifugal pump range is specifically designed for domestic water boosting applications. With its low power consumption motor, this pump is extremely quiet in operation.
An additional flow control unit (PresFlo Multi) allows the user the option to change and control the cut-in pressure required for each application. This unit also has a dry run feature in the event of the water supply system running dry with a time delay auto restart.
The unit also includes a 2-litre surge tank on the control unit which prevents the pump from cutting on and off if there is a minor leak/drip, thus avoiding unnecessary starts and prolonging the life of the pump.
Single Pump Booster Set
We stock a comprehensive range of single pump booster sets, simple and compact single-pump packaged booster sets these provide a reliable and cost-effective way to provide pressure boosted cold water in domestic and small commercial applications.
The state-of-the-art WRAS approved pump is built to last. Thick sheet metal casing, high-quality bearings and stainless steel, guarantees a long service life.
Our range of single pump systems is available in a variety of specifications, whether it be fixed or variable speed, single or three phase. These sets will have to be fitted after a break tank as per the water regulations, we will have a booster set to suit your application.
Twin Pump Booster Sets
Our range of twin pump booster sets is ideal for applications needing either duty assist or duty standby where a standby pump is required at all times.
Utilizing variable speed technology, we can offer horizontal or vertical pump options. You must install a break tank with these twin pump booster sets which will give your pump a reservoir of water to draw from.
For an apartment, we recommend a 100-litre tank while for an average family house a 250-litre tank.
Frequently Asked Questions
Talk to our experts to find the right product for you.