Pre-Commissioning Cleaning for Water Systems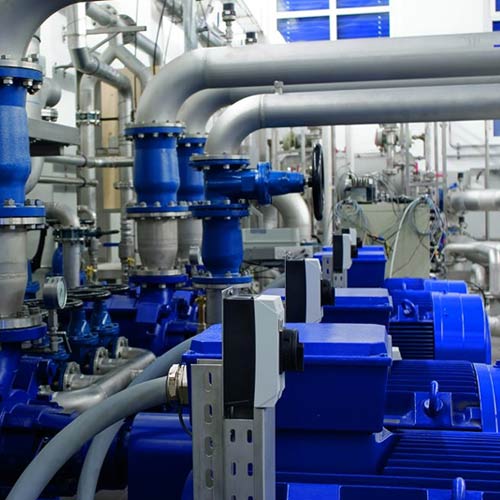 A newly built water system undergoes various processes such as rolling, welding, and grinding before it is ready for commissioning. Newly fabricated closed water systems unavoidably contain foreign deposits like mill scale, rust, weld spatter, jointing compounds, dirt blasting grit or grease.
Systems that are not properly cleaned of these contaminants before use can be subject to the unwanted build-up of sludge and bacteria over time. This, in turn, can cause corrosion, blockages and biofouling leading to inefficiencies, leaks and other costly system failures.
Celtic Water Solutions supports clients on major construction projects across the Republic of Ireland with pipework flushing and pre-commissioning cleaning across a broad range of new build and building refurbishment projects.
Our pre-commission cleaning solutions ensure new and existing pipework systems are commissioned correctly and in accordance with the latest BSRIA guidance to improve system reliability, efficiency and asset lifecycles.
Chemical Cleaning to Meet your Exact Specifications
Celtic Water Solutions offers a broad range of services to handle your pre-commissioning needs with the most environmentally compliant approach. We support clients in ensuring their water systems are balanced, compliant and meet all project and regulatory requirements.
Our collaborative and proactive approach drives efficiency, cost savings and offers our clients peace of mind. We are committed to continuous improvement, through innovation and investment in our personnel, methodologies and equipment.
All flushing and cleaning are carried out in accordance with BSRIA BG29-2020 and in close collaboration with the designers and installing contractor.
There are various methods for removing these types of contamination chemically. The method chosen will depend on several factors including the extent of contamination in the system, size & the complexity of the system, and the materials used in construction.
Our pre-commission chemical cleaning and water treatment services include:
Static & dynamic flushing of new pipework systems
Cleaning and degreasing the system
Biocide treatments
Removal of any oxides on pipework/system surfaces
Final flushing and safe disposal of effluent to drain
Addition of corrosion inhibitor and biocidal dosing for long term protection
Analysis of samples at INAB accredited laboratory
Sectors we work in:
Retail
Commercial
Healthcare
Residential
Industrial
Hotel & Leisure
Education
Why  Choose Celtic Water Solutions?
Procuring the right pre-commissioning partner to thoroughly clean newly installed equipment is critical to protecting the equipment from malfunctioning.
When you work with Celtic Water Solutions, our experienced staff and pre-commissioning planning engineers will design unique cleaning procedures to fit your pre-operational and operational requirements.
Our services are delivered by our in house water treatment experts who utilise the latest high-performance water treatment technologies, equipment and analysis tools to ensure all cleaning operations are completed to the highest standards possible.
We can provide expert advice and support in accordance with the latest BSRIA guidance (BG 29/2020) during the final commissioning stages for all newly installed and refurbished closed circuit heating and chilled water systems.
For further information on our pre-commission chemical cleaning services, get in touch with our team.