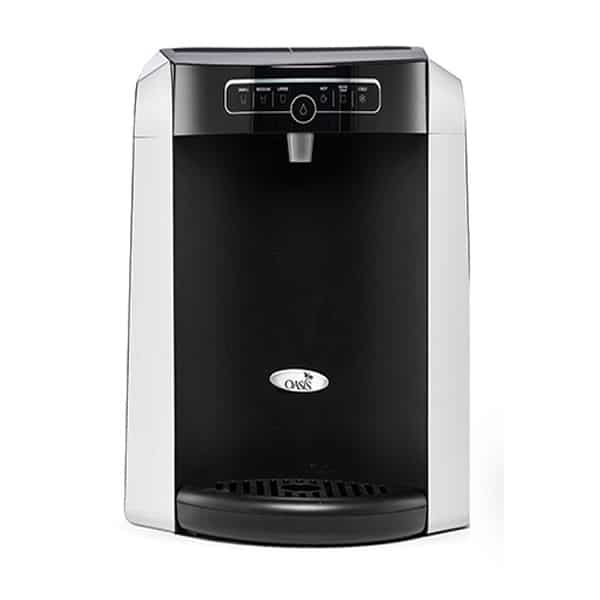 Oasis Polaris Water Cooler
Polaris is sleek, stylish, and modern countertop water cooler with space-saver design. The space-saving design doesn't rake up all the space on your countertop leaving you ample amount of workspace. It is plumbed into the mains water supply and provides pure filtered water when used with a water filter.
This contemporary designed water appliance makes the perfect addition to any countertop in need of a compact refreshment solution. The tri-temp provides all the types of water you need in one compact machine, while the large dispense area caters for bottles to be filled with ease.
The advanced functions include a portion control features which offers a choice of 3 pre-selected cup sizes which are designed to dispense the perfect portion size for the cup you are using for ultimate convenience, or you can choose to dispense however much you like.
This versatile water dispenser is ideal for kitchen worktops in homes and office staff rooms.
Key Features

Technical Specifications
The dispense area is large enough to fill glasses and bottles with ease. The large drip tray is handy for catching any spills.
Choose from 3 pre-selected cup sizes or push and hold. No need to worry about overfilling cups with automatic portion control feature for your convenience.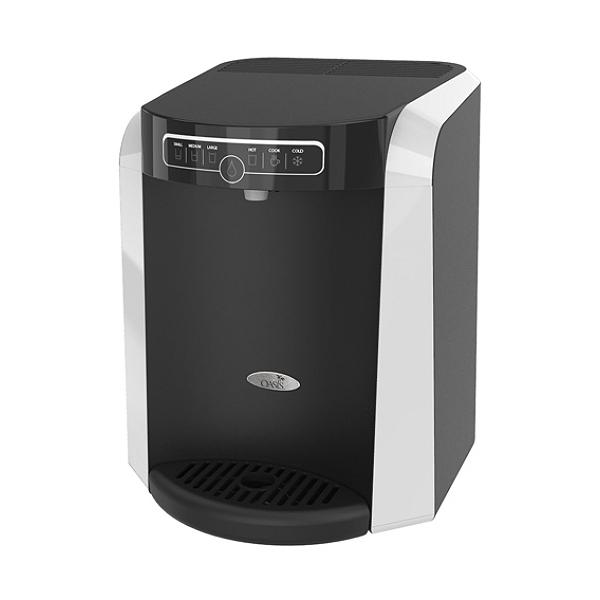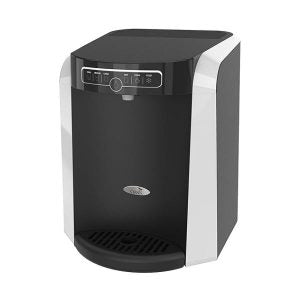 The sleek rounded corners and modern shape looks stylish in any kitchen. Polymer cabinet will not rush or scratch counter-top.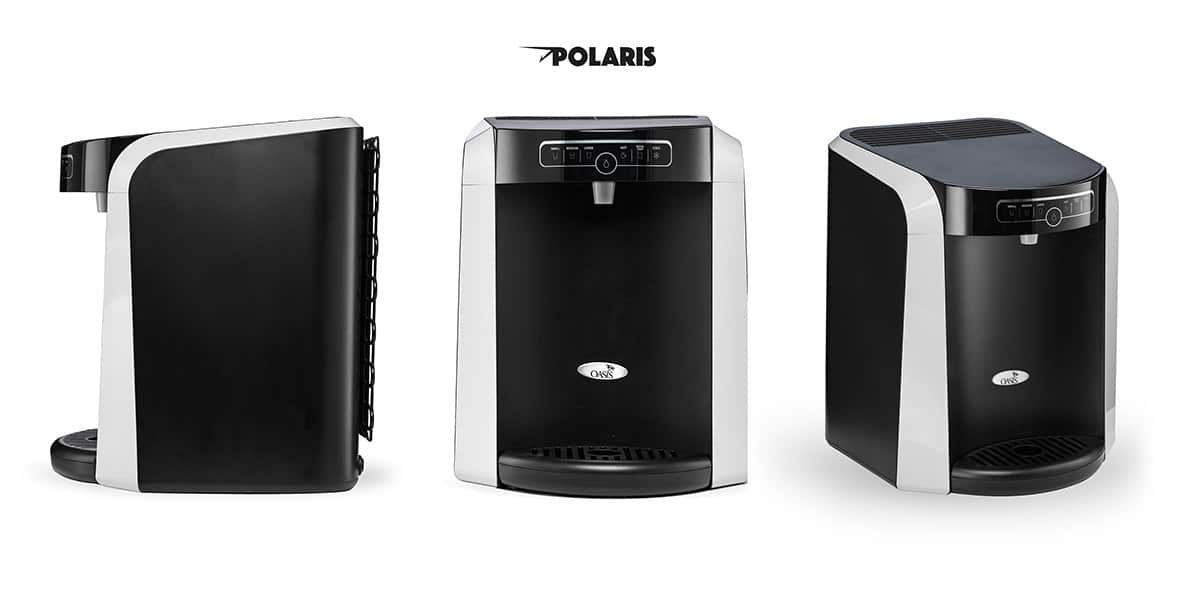 Small but mighty, the Polaris is the perfect water dispenser for the home and small offices where space is a premium. This water cooler saves space while offering easy, filtered water and a variety of water options. The Polaris provides first-class functionality and performance, in a compact machine. Choose from 3 pre-selected cup sizes, ideal for children to avoid overfilling cups, providing both fun and convenience for families.
Water options
Ambient, Cold & Hot
Dimensions
335W x 340D x 430H mm
Weight
11 kg
Power requirement
50 Hz/ 220-240 V
Maximum power consumption
125W (Cooling Tank), 450W(Hot Tank)
Temperature
Chilled 5-12°C
Hot 85°C
Litres per hour
Chilled 5L
Hot 5.4L
Cooling Technology
Convection cooled condenser
Tank capacity:
Cold 1.4 L
Hot 1.2 L
Refrigerant
R600a
Alcove Height
274 mm
Need more information or are you looking to get a quote? Contact our team of experts now.