Chlorination & Disinfection of Internal Pipework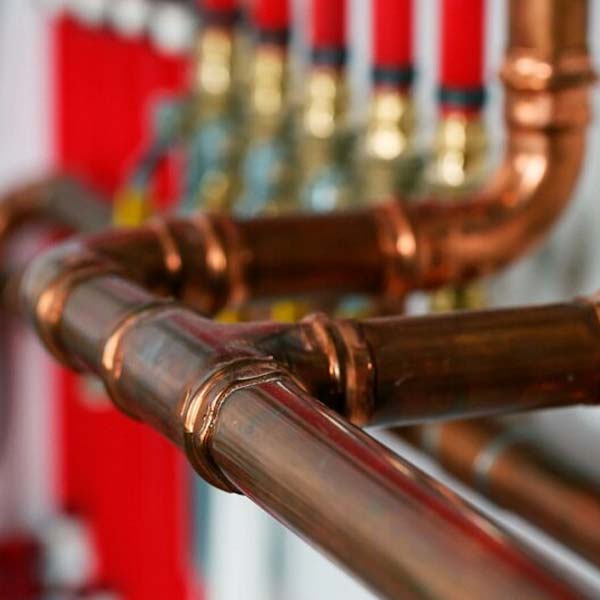 Flushing and disinfection of internal water systems is an essential activity that helps maintain proper water hygiene standards, especially in domestic and commercial water systems where microbiological contamination can lead to water quality and health issues.
Whether a water system has just been installed or needs repair, there will always be a possibility of contamination.
Chlorination of water systems is a tried-and-tested way of disinfection that kills dangerous waterborne pathogens that may have contaminated the water system including its outlets, distribution pipework, water storage tanks etc.
Celtic Water Solutions specializes in water tank cleaning and disinfection, internal pipework chlorination and system maintenance of hot and cold water systems.
We work with a wide range of clients in industrial and commercial sectors, from building managers to facilities management companies delivering a full aftercare and maintenance service to prevent issues in future.
When is Chlorination Required?
Neglected water systems are extremely high-risk areas for the spread of disease, as harmful bacteria can breed where conditions in such water systems are allowed to deteriorate.
There are several occasions when chlorination of water systems should be carried out.
The most obvious of these is if contamination is either suspected or has already been detected. If, for example, a case of Legionella is linked to a system, full chlorination of the source would need to be undertaken immediately as a legal requirement.
It's important to keep water systems clean and hygienic at all times.
Chlorination is especially required in water systems where the following have been applied:
Any new installations as part of a building's commissioning procedure.
Where extensions or alterations have been carried out to the water system.
If microbiological sampling provides a positive result on an existing system for high counts of harmful bacteria such as Legionella or E-Coli.
If contamination within the water system is suspected, e.g. discoloured water.
If the water system has not been in regular use and therefore the pipework has not been flushed regularly.
When indicated by the legionella risk assessment.
All of our work is performed under the strict guidelines of BS 8558:2015.
To maintain good hygiene and overall cleanliness, we recommend that all cold water storage tanks be visually inspected at least once a year to determine if cleaning, disinfection, repair or replacement is required.
Why Choose Celtic Water Solutions?
Celtic Water Solutions is Ireland's leading water treatment company offering water chlorination services. We are a nationwide company with over 10 engineers located throughout the Republic of Ireland.
Over the years, our disinfection and water treatment solutions have helped organisations achieve and maintain good standards of water hygiene and control levels of waterborne bacteria in their water systems.
We can provide complete chlorination & disinfection for all hot and cold water systems. Our qualified and trained engineers can provide expert advice and professional water hygiene support to keep your water systems fully compliant with health and safety laws.
We welcome all enquiries regardless of the location and the size of the works. If you need our assistance in any way or are unsure of your chlorination requirements don't hesitate to contact us for help.
To learn more about our chlorination & disinfection services, please speak to our team.