Hydrogen Water Generator from Celtic Water Solutions
Best water you can ask for!
The human body is exposed to toxic free radicals due to smoking, UV radiation from the sun, air pollution, inflammation, and more.  About 2% of consumed oxygen gets transformed into harmful oxygen which causes oxidation and development of free radicals. This leads to oxidative stress which has been linked to damage to DNA & immune system, premature ageing, and diseases like cancer. Inflammation also contributes to many chronic conditions, from type 2 diabetes to heart problems and brain disorders.
All of this can be avoided by converting this harmful oxygen (free radicals) back to good oxygen with the use of hydrogenated water. Already a trend in Japan, hydrogen water is the next big thing in the wellness industry.
So, let's answer the most obvious question.
What is hydrogen water?
Hydrogenated water is simply water with an extra hydrogen atom. It supposedly works like this: When you ingest the hydrogen gas, it acts as an antioxidant.
Hydrogen being the smallest atom easily enters the body cells and eliminates these free radicals helping to protect cellular damage. It decreases the oxidative stress on your blood vessels and aids in boosting energy, protecting muscle, and balancing the pH of the body. Scientific studies reveal that consuming hydrogenated water helps improve more than 175 conditions including wrinkles, cystitis, Type 1 allergies, metabolic syndromes, gastric ulcer, muscle fatigue, peridontitis, and more.
Live a Healthier Lifestyle with Hydron
Give your body what it needs. Hydron is our hydrogen water generator that adds hydrogen gas in your drinking water. Specially designed for those want to stay healthy, it neutralizes the effects of free radicals on your body. By drinking about 1.5 litres of hydrogen-enriched water from Hydron, you consume antioxidant benefits of 40 carrots, 500 apples, or 700 bananas.
No matter what the quality of your drinking water is, installing Hydron with a reverse osmosis system ensures you are drinking absolutely the best. It may take some time, but you'll feel significant health improvements after drinking hydrogenated water.
Benefits of Hydron
Antioxidant & Anti-Ageing
Prevents premature ageing and damage to DNA
Balances pH of the body
Neutralizes excessive acid in your body to maintain ideal pH
Reduces muscle fatigue and weakness
Boosts mitochondrial function and provides more energy
Improves oral health
Protects gums and teeth from plague and acid erosion
No side effects
Hydrogen can be consumed in high concentrations without any problem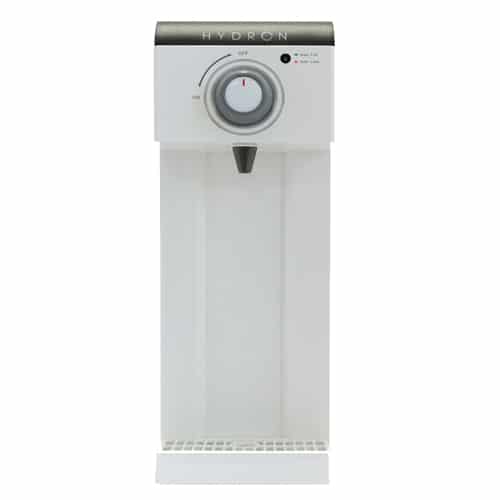 With its excellent design, Hydron is designed to take up little space in your kitchen. It offers 2 installation possibilities for you to choose from that best suits your needs.
Portable Unit
Hydron can be installed as a portable unit fed through a 1 litre water tank containing either reverse osmosis water or bottled water. The "kit-bottle" model should be bought for this type of installation.

Undersink Installation
It can also be installed as a countertop or undersink unit along with your water filtration system. This means you'll have an endless supply to hydrogen-rich, hot, and cold water straight from your tri-flow tap.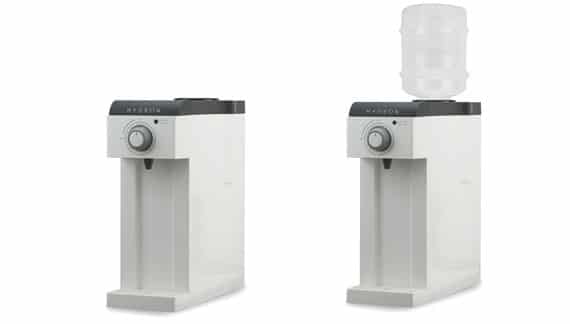 Why Choose Celtic Water Solutions to Remove Limescale from Home?
Celtic Water Solutions is a pioneer in the water treatment industry in Ireland. We understand the needs of our customers and are always looking out for new products which satisfy those needs.
Have questions? Talk to our water treatment experts.