Customer experience is the key differentiator when it comes to success in the hospitality industry. While many factors go into deciding how a customer feels about your hotel, the quality of water has a direct impact on guests' experience. With the array of water applications that a hotel or restaurant deals in, providing the highest quality of water to guests becomes imperative to improving customer experience.
Celtic Water Solutions works with businesses across a broad spectrum of hospitality and leisure industry to ensure that water systems are maintained to the highest possible standard, achieving compliance and meeting regulations while also keeping the cost of operations manageable.
We actively work with:
Hotels
Restaurants
Bars
Spas
Resorts
B&Bs
Catering
Benefits for Your Business
No More Limescale Buildup
Limescale formed due to hard water can turn out to be a nightmare for hotels resulting in frequent equipment breakdown and increased operating costs. With water softeners, say goodbye to limescale forever. Soft water leads to improved performance of boilers, dishwashers and washing machines.
Reduced Costs
Minerals in hard water cause plumbing fixtures to fail resulting in downtime, high maintenance costs and reduced life of the appliances. With soft water, hotels can save a significant portion of these variable costs and at the same time ensure reliable and functioning water systems.
Happier Guests
Win more loyal customers with exceptional water that can transform everything from spa experiences to linens and morning coffee. From the luxury of soft laundry to the visible clean that comes easy with filtered water, the benefits of hotel water treatment reach beyond delightful guest experiences.
Stay Compliant
Maintain consistent high-quality standards, protect your staff & guests, and preserve your reputation in the marketplace by being compliant to risks such as Legionella outbreak.
Better Experience for Guests
Spotless Silverware
No guest wants to see cloudy glasses and dishes at a hotel or restaurant they have paid to visit. Hard water leaves a white residue and makes it difficult to clean the tableware. Ensuring a soft water supply in the hotel ensures the tableware is shining after cleanup, thus leading to a great eating experience.
Pleasant Shower Experience Everytime
Good water quality in spas is essential to ensure your guests get the maximum benefits from their treatments and whole spa experience. Deliver than luxurious experience and pamper your guests with soft water that is gentle on their skin and hair.
Softer, Brighter and Cleaner Laundry
Your guests don't want towels and bed sheets that are stiff and look dingy but rather soft and fresh smelling laundry that feels like new. Softened water enhances the cleaning performance of the machines, reduce detergent use and lowers the energy costs. The clothes will feel much softer and cleaner when washed in soft water.
Better Tasting Food & Beverages
Serve best tasting meals and beverages to your guests with the highest quality drinking water. Ensure your guests can adequately quench their thirst with the highest quality drinking water that is free from bacteria, viruses, chlorine, and any other water contaminants.
Hospitality Water Treatment Solutions
Celtic Water Solutions supplies a wide range of water softeners that use high-quality vessels and superior softening resin. Our commercial water softeners offer high flow rates typically between 500 litres per hour to 10,000 litres per hour.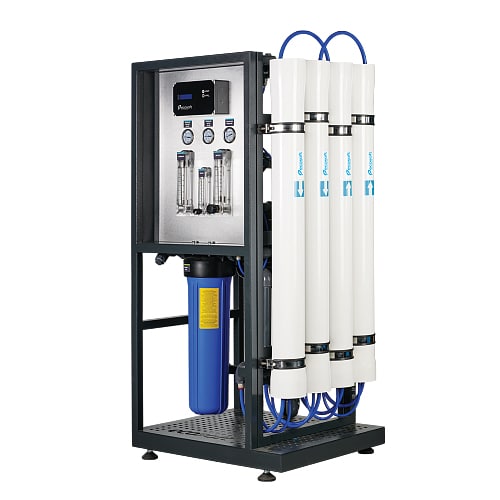 No matter how high your water consumption be, we have a solution for you. Regardless of your water source, our commercial water filters and reverse osmosis units are capable of delivering your facility an endless supply for clean & pure drinking water.
Legionella Risk Assessment
Not only can legionella put your guests at risk but it can also damage your reputation. We offer services to help our clients protect their guests against risk and comply with legislation including legionella risk assessment, water sampling, and training.
If you already have water treatment equipment in place, Celtic Water Solutions can run a periodic inspection of those units to ensure their prolonged life. Our solutions are designed to keep your facility operating safely and efficiently without un-planned shutdowns
Why Choose Celtic Water Solutions?
If you are in the hospitality business, treating your facilities' water supply is a no-brainer. However, it becomes truly essential to invest in the right kind of equipment and from the right supplier. At Celtic Water Solutions, we understand that each establishment has its unique set of requirements, hence, we offer tailored water treatment solutions based on the size, water consumption levels, locations, and many more factors.
With over 18 years of experience in treating water across Ireland, Celtic Water Solutions is the name you can bank upon. Our highly skilled technicians are fit to make any water treatment project a success. We will ensure you remain competitive, save on your operating costs and your guests stay happy and satisfied with your hotel's services. 
Celtic Water Solutions has many water treatment systems running in hotels and restaurants all over Ireland. Our list of successful installations and treatment services include likes of Jury's Inn, Cartlon Group, Radisson Blu, Castle Dargan, Claregalway Hotel, and many more.
If you are looking for more information on our water treatment solutions or have any questions, feel free to reach out to us. We will be more than happy to assist you.