Quality of water has an immense impact on the food and beverage industry due to its dual role as both a utility and an ingredient. From cleaning raw materials & process machinery to incorporation in food and beverage products, quality water is essential to efficient processing and manufacturing.
Faced with challenges such as stringent and constantly-changing regulations on water quality, achieving sustainability goals, and running process economically, it is critical to take special care of the water supply.
Water treatment systems from Celtic Water Solutions can help your business overcome these challenges. Our industrial water purification technologies are tailored to your specific application and custom-designed to deliver excellent quality water for operational use.
Celtic Water Solutions has strong expertise in all food & beverage sub-sector including:
Dairy
Meat & Poultry Processing
Fruit & Vegetable Processing
Soft Drinks
Breweries
Distilleries
Benefits for Food & Beverage Sector
Improved Efficiency
A water purification system keeps your facility running smoothly helping you achieve operational efficiency, reduce downtime and meet performance targets by optimized processes.
Increased Return on Investment
With effective water management solutions, your business facility can lower the consumption of resources and reduce costs for a positive impact on the bottom line.
Consistency & Reliability
Combat the inconsistencies in feed water sources. Achieve consistency and maintain the quality of manufactured foods & drinks with access to the highest quality water.
Positive Impact on the Environment
Save water, reduce water pollution and minimize wastewater discharge. Adopt greener and sustainable means of working without risking safety and reliability.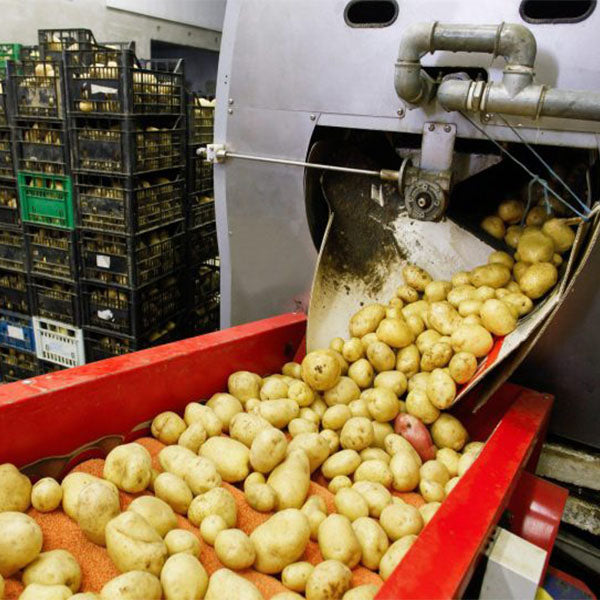 CWS supplies a wide range of water softeners that eliminate scale deposits, improve boiler efficiency, and extend the lifespan of capital assets. Our water softeners offer high flow rates typically between 500 litres per hour to 10,000 litres per hour.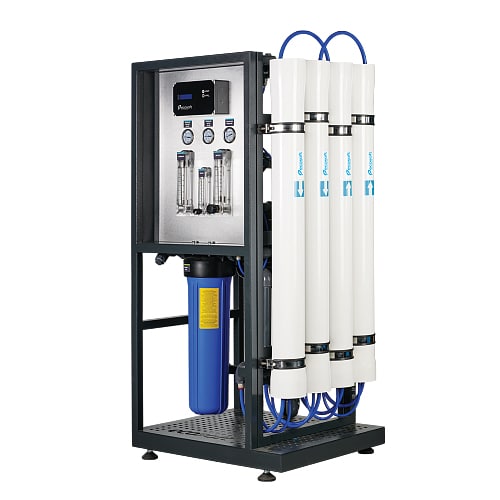 Our filtration solutions ensure water is of the highest quality possible however it is used. From ultraviolet lights for bacterial control to industrial reverse osmosis systems, our treatment solutions can meet the requirements of institutions of all sizes and budgets.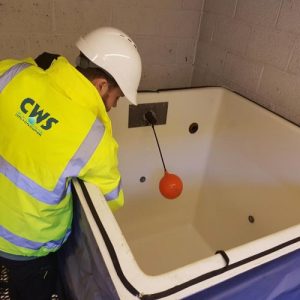 To maintain water hygiene and prevent the legionella risk, cold storage tanks must be inspected and cleaned regularly. Our tank cleaning is trusted by companies across a variety of industries and complies with HPSC & ACoP L8 guidelines.
We perform planned predictive maintenance on water treatment systems that involves periodic inspection of equipment to ensure their prolonged life. Our solutions are designed to keep your facility operating safely and efficiently without un-planned shutdowns.
Why Choose Celtic Water Solutions?
At Celtic Water Solutions, we are committed to providing superior water treatment solutions for our customers in the food and beverage industry and beyond. We truly understand the unique needs of this sector and how having access to purified water ensures everything from product quality and consistency to proper operation of equipment.
When designing a water treatment system, we take into consideration all aspects of end-use such as quality requirements, applicable laws and regulations, energy efficiency, maintenance and operating costs.
With over 20 years of experience in treating water across Ireland, our highly skilled engineers have a proven track record of developing innovative water treatment solutions that drive results.
If you are looking for more information on our water management solutions or have any questions, feel free to reach out to us. We will be more than happy to assist you.