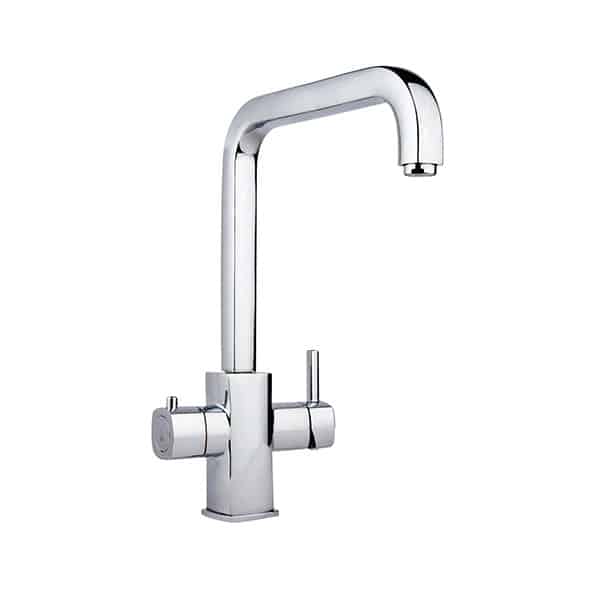 Culligan Rosemount Boiling Tap
The Culligan Rosemount 3-in-1 Boiling Tap is an excellent choice for anyone looking for a high-quality tap with a beautiful finish. Easy to install to provide quick and efficient boiling water in your home.
Keep your mug full of freshly-made tea or coffee. From blanching vegetables or bringing a quick boil to pasta, Culligan Rosemount will reconfigure your entire kitchen space, since there are so many things that it can assist you with. The boiling water function is activated via the child-safe touch buttons, while standard hot and cold water is controlled via a slim, forward-rotating lever.
Featuring a stainless steel boiler that sits under the kitchen sink, it frees up precious space on the countertop. 
No matter what the use, Culligan Rosemount is guaranteed to save time, money and energy. You only heat the water you need all while saving you money and preventing water wastage. Culligan Rosemount boiling tap costs just 4.5 cents to use per day.
Key Features

Technical Specifications
Elegant Design to Suit any Kitchen
Make a bold statement with our range of sleek and durable designs to suit any modern or contemporary kitchen space.
Free yourself from clutter on your worktop by eliminating the need for kettles or water jugs; this reliable, convenient tap is a solution for all of your hydration needs.
Built with safety in mind; this tap has a child-safe spring lock for boiling water dispensing. The splutter-free spout is designed to remain insulated from the inner flow of boiling water.
A variety of finishes and models available
We know how important it is for a stylish hydration solution to seamlessly blend with your workspace. That's why we offer a variety of incredible finishes and models to suit any space; whether it is for a modern or traditional kitchen. If you'd like to hear about our range of products, or perhaps would like assistance in finding the perfect tap for your specification, please get in touch with our friendly team of experts.
Water functions
Boiling, Hot, Cold
Unit dimension (H x W x D)
364mm x 210mm x 164.7mm
Product weight
2.33kg
Rated Input (kw)
1.5 kW @ 230V
Rated Voltage
220 - 240
Power supply requirements
1 x 13amp socket outlet
Cable length
910mm fitted with UK standard 3-pin plug
Style
Culligan Milano Swan
Finish
Polished Chrome, Black, Brushed Gold
Installation hole cute size
35mm
Rotation
360° Swivel Spout
Boiler weight
5.8kg
Boiler dimensions (W x D x H)
315mm x 210mm x 210mm
Factory temperature boiling
75°C - 98°C
Boiler capacity
2.4L
Flow rate
2L per minute
Unlike other boiling taps on the market, we can professionally install the tap for you.
Customize your boiling tap with a water softener to eliminate limescale throughout the house. No matter what your request be, we're here to help you.
Need more information or are you looking to get a quote? Fill out this short  form and we'll contact you with a tailored product advice.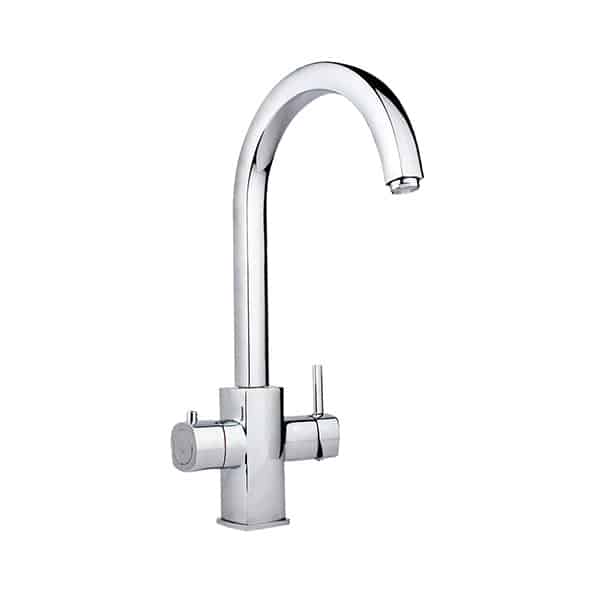 Culligan Milano Boiling Tap