Contactless Water Coolers
Contact-free is now the priority for all multi-user amenities. And water dispensers are by no means an exception. Our contactless water coolers provide reliable, cost-effective, and eco-friendly drinking water right from your mains supply, eliminating the need for water delivery.
Whether you'd like to buy a new water dispenser with a hands-free foot-operated pedal or upgrade your current machine, we can help.
Contactless Bottle Fillers
Surface-mounted bottle fillers are a perfect solution to refill bottles in a safe and hygienic way. The hands-free design ensures that there is zero contact required to dispense water, making this one of the most hygienic refill stations on the market.
Electronic sensor for touch-free activation
Built-in bottle counter tracks the global impact of each refill
Built-in LED monitor will alert when filters need to be changed
Programmable shut off feature controls how much water is used with each activation
Antimicrobial components are infused with FRESHIELD® to help fight against degradation caused by the growth of bacteria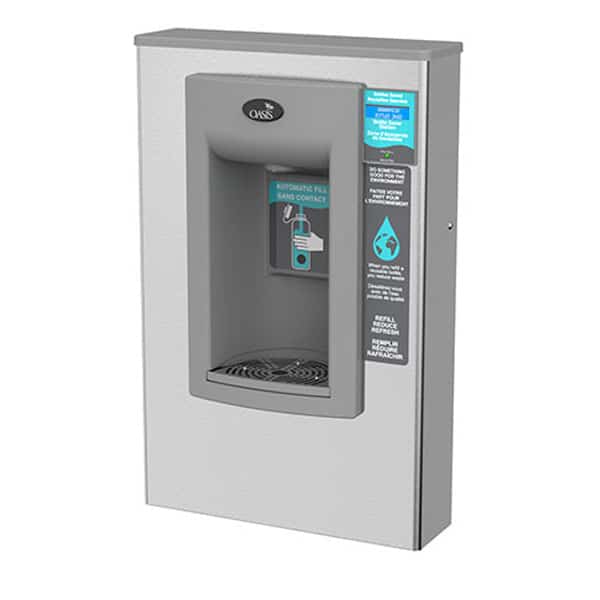 Contactless Free Standing Bottle Filler
Auto-sense bottle filler with built-in sensors for automatic dispense. QUASAR PF20FSEBQY promotes safe and hygienic spaces by helping to limit high-use contact points that can harbour dangerous pathogens.
Electronic sensor for touch-free activation
Built-in bottle counter tracks the global impact of each refill
Removable drip tray grill for easy cleaning
2-stage filtration system provides great-tasting filtered water
QUASAR UV-C LED dispense point sanitization keeps water and dispense spout sanitary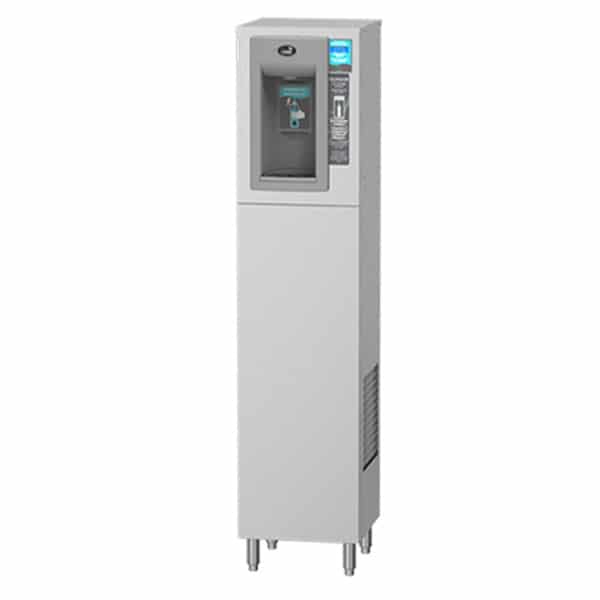 Contactless Bottle Filler with Contactless Cooler
Versafiller combines the bottle filler and drinking water fountain. The bottle filler has an electronic sensor that activates the water flow for a smooth, hands-free dispense, ensuring optimal hygiene. The sensor ensures ultimate hygiene levels by avoiding user contamination and allows the easy filling of water bottles. It also has a 30 second shut off timer to save water and electricity.
Hands-free QUASAR with mercury-free UVC-LED treatment at dispense point
Hands-free activation with shut off timer
Built-in bottle counter, filter monitor and programmable time-out feature
Large Alcove to fit most sports bottles
Four antimicrobial copper push pad activation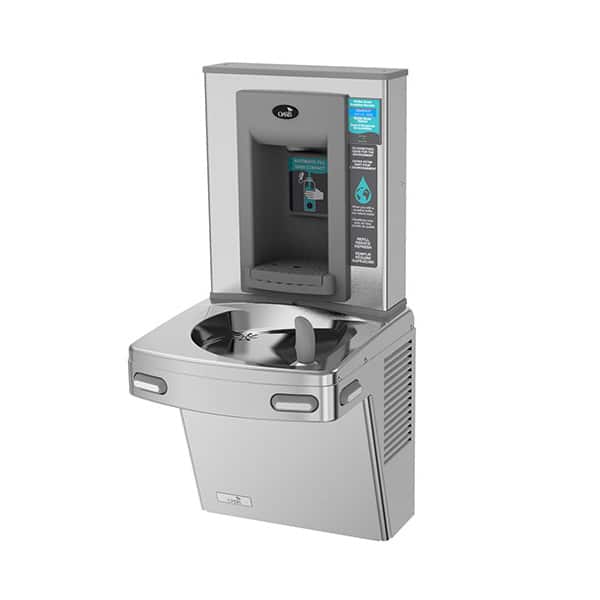 Contactless Pedal Dispense Water Cooler
A contactless foot-controlled dispenser reduces the spread of germs, providing safe and hygienic drinking water all day long. This touch-free design means that zero hand contact is required to dispense the water, eliminating the risk of cross-contamination.
Foot-controlled dispense
Unlimited supply of drinking water at the demand
Simple and easy to maintain
Eliminates large water bottles & frees up storage space
Effortless servicing and sanitization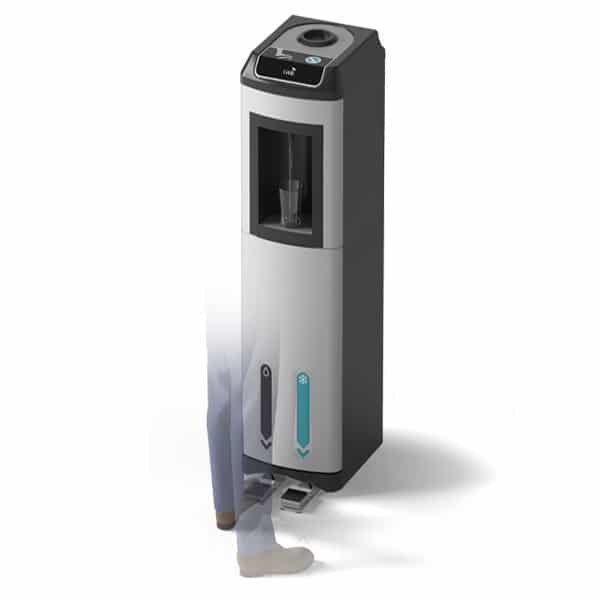 Talk to our water experts to find the right product for your business.