Bottle Filling Stations
A sustainable solution for cleaner and healthier water
Bottle filling stations provide convenient, sustainable, and healthy hydration. Designed to refill customers' reusable water bottles with ease, bottle filling stations are modern, innovative, and extremely functional.
They deliver a low-cost and robust solution to fill water bottles promoting hydration throughout the day, allowing the user to drink whilst on the move.
Offering convenient hydration points in environments both indoor and outdoor, bottle fillers from Celtic Water Solutions are ideal for education, commercial, parks, recreation, government, health care, public facilities, fitness clubs, and hospitality. Our expansive portfolio offers solutions to fit every budget and installation requirement.
Our bottle fillers come with innovative design features such as sensor activation for optimal hygiene, contactless dispensing, and vandal-resistant components for long-lasting durability. We provide high capacity wall-mounted and recessed units with chilled and non-refrigerated options to suit a variety of needs.
Benefits of Bottle Filling Stations
Bottle filling stations are helping organizations, businesses, and cities take simple, yet powerful steps toward their sustainability goals. They are an ideal solution to tackling the environmental crisis of plastic pollution.
Many of our bottle filling stations even feature an LED display showing how many plastic water bottles have been saved from a landfill. They are cost-effective and energy-efficient, making them a highly sustainable alternative to bottled water.
Eco-friendly & reduces your carbon footprint
Space-saving and stylish design
Cost-efficient
Efficient and easily accessible
High capacity
Low maintenance
Our Products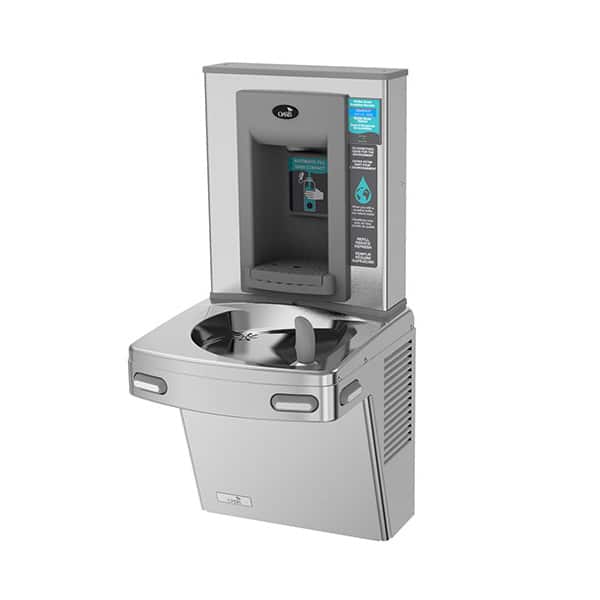 Oasis Versafiller
Large alcove to fit sports bottles
Water-saver bubbler
Contactless dispensing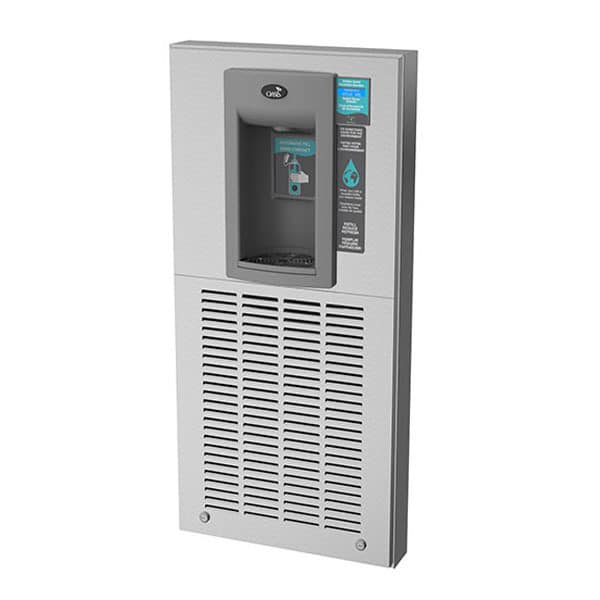 Oasis Aquapointe
Large alcove to fit sports bottles
Built in drain
Built in bottle counter
Why Choose Celtic Water Solutions?
There's no shortage of options when it comes to selecting a bottle filling station or a drinking fountain. So, knowing where to begin with your search isn't always easy. With so many products to choose from and a host of different manufacturers promoting their benefits, it's the job of our expert team here at CWS to help you select the right solution for your needs.
Celtic Water Solutions is your one-stop-shop for all your water filtration needs. We are Ireland's leading water cooler supplier with over 10,000 units installed all over the country.
Our best in class range of products allows us to cater to all customers. Starting at mains fed water coolers, right up to water fountains and bottle filling stations capable of high-capacity output. Our team of specialist engineers can conduct a site survey to determine the best location to install your water cooler.
We also offer a maintenance program that includes maintenance, cleaning, and filter changes on a regular basis. Our fully managed program will bring peace of mind to you, your employees, and other users. We recommend contacting our office for detailed advice.
Want to speak to an expert or require a quote?