CWS Water Solutions is a leading provider of water treatment and hygiene solutions, offering a broad portfolio of products, services and expertise to support residential, commercial, and industrial customers.
Celtic Water Solutions was established in 2002 to help Irish families experience the benefits of filtered and purified water. From our humble beginnings, we've grown into one of Ireland's leading water filtration businesses through our commitment to quality products & services.
Our innovative solutions have earned us the trust of leading government institutions, hospitals, hotels, educational institutes, food producers, nursing homes, facilities management and breweries in the region.
We have an ongoing commitment and focus on providing personalised service that earns the ongoing loyalty of our customers. Every day, hundreds of families and businesses rely on us as their trusted advisor to help them meet their water needs.
At CWS, we bring water to life. We are united by our mission to delivering better water inspiring people to enjoy happier and healthier lives.
Our vision is to be the preferred partner for those who value water as much as we do.
We work with our customers to identify their needs and build strong relationships centred around a mutual interest in quality, productivity and profitability.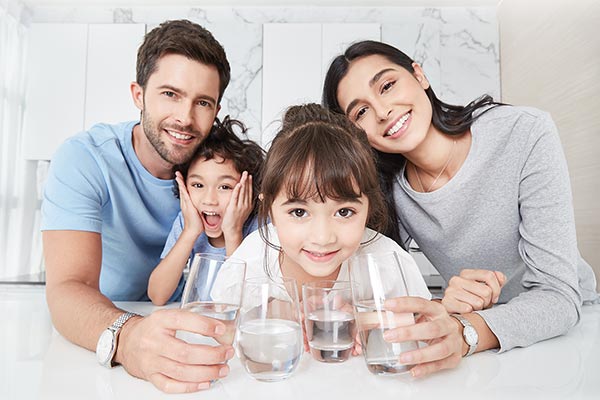 Our water expertise is unrivalled as is our partnership with customers to solve their toughest challenges.
We deliver best-in-class water treatment solutions to a wide range of businesses helping them manage their water systems effectively, reduce costs, extend service life, and enhance operational efficiency.
Celtic Water Solutions' team of consultants work in close partnership with you to apply our extensive industry expertise to your business's own water management challenges, to get the most out of your water system as well as to ensure your business is compliant across a wide range of related health, safety and environmental requirements.
Personalized Service Every Time
Following a consultative approach to water treatment is our ultimate competitive advantage.
At CWS, we understand every customer challenge is unique, which is why we approach each customer's business goals and water needs individually and then explore ways to make their systems perform more efficiently.
Customers have always been at the forefront of CWS. Our representatives will take the time to carefully listen to your requirements so they can recommend a solution tailored to your particular circumstances.
Malachy Fahy
Company Director
Derek Ryan
Company Director
Pat Kearns​
Sales & Water Hygiene Consultant​
Michelle Geraghty ​
Sales Consultant​
Tarundeep Singh
Marketing Specialist
Paula Donohue​
Office Manager
Aisling O'Brien
Office Manager
Majella Condon
Customer Service Representative​
Regina Noone​
Customer Service Representative​
Grainne Small
Customer Service Representative​